Fire engulfed and gutted two oil tankers completely along with several shops at Khatkhati under Khatkhati Police Station in Karbi Anglong.
The fire started in the illegal truck parking lot along NH 39 in which oil pilferage racket is also going on.
The fire that started around 1:30 pm was doused by fire tenders that came from Bokajan (three) and two from Dimapur in Nagaland. Three shops were also gutted along with the two illegally parked oil tankers. A major disaster was averted by the prompt action of the fire fighters.
It may be mentioned that social organisations including Karbi Students Association, Asom Jatiyatabadi Chatra Parishad and Students & Youth for Justice (SYJ) have submitted memorandums in this regard to the SDO (Civil) pleading to stop illegal activities of oil pilferage but no action has been taken.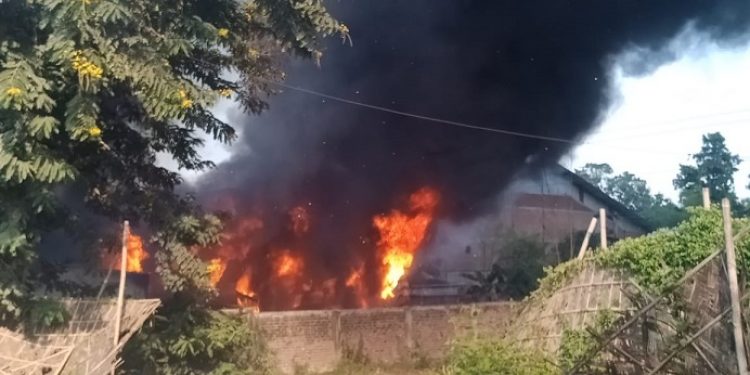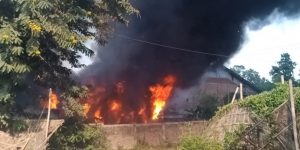 As reported earlier, Khatkhati and its nearby areas is a hub of illegal activities including the transit point of stolen vehicles, drugs and guns. Prostitution and hooch along with others activities are also allegedly rampant in the area with the alleged protection of the authority. Recovery of stolen vehicles in Khakhati has almost become a daily routine for the police.
Local scribes and social organisations have from time to time tried to nudge the authority to take action but there is no action. Scribes doing reports on the criminal activities have been threatened in the past.