Assam Chief Minister Sarbananda Sonowal on Sunday said that the ideals of Chaolung Siu-Ka-Pha, who unified the Assamese race and gave shape to greater Assamese identity by assimilating diverse ethnic identities, will never be forgotten.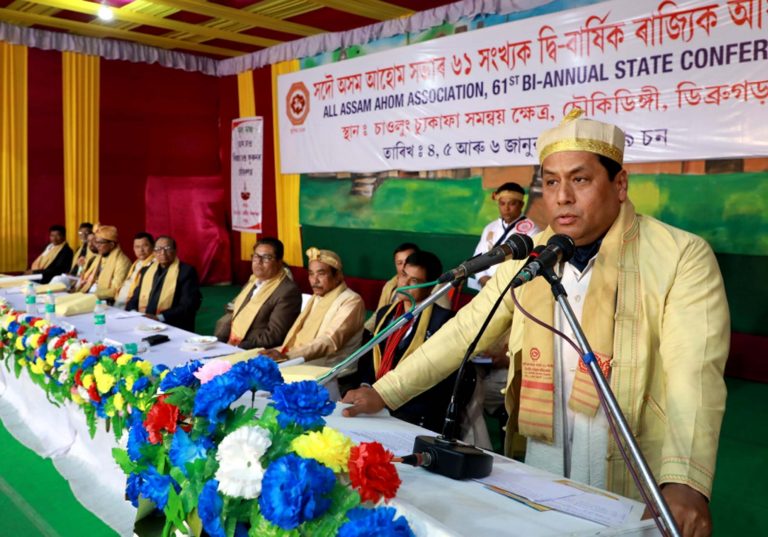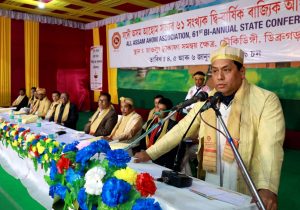 "Our land is our pride and we will not allow that Assamese pride and prestige to get threatened at any cost," Sonowal said on Sunday while speaking as the chief guest at the 61st Biennial State Conference of All Assam Ahom Association at Chowkidingee Playground at Dibrugarh.
The Chief Minister also announced that a chair will be set up in the name of Chaolung Siu-Ka-Pha at Dibrugarh University by the State Government to conduct scientific research about the Ahom monarch.
The chair will highlight the ways through which Swargadeo Siu-Ka-Pha laid the foundation of greater Assamese society by taking everyone along with humanistic sensibilities apart from throwing light on the various aspects of his life, Sonowal remarked.
Saying that there is a lot of potential within the people of Assam as the state had given birth to personalities like Lachit Borphukan, Chilarai etc, Sonowal said that ideals of these great personalities will keep inspiring young generation of the State to face challenges and overcome them.
He hoped that Ahom Association would take positive steps in this regard in the coming days.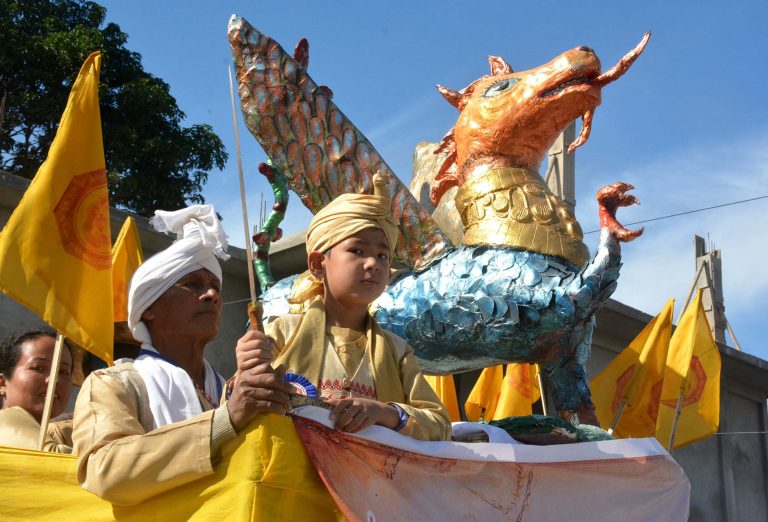 Referring to the similarities between the ideal of Prime Minister Narendra Modi's Sabka Sath Sabka Vikash and Siu-Ka-Pha's initiative to shape one Assamese identity by assimilating smaller ethnic identities, the Chief Minister urged the parents and teachers to make the young generation aware about the stories of valour and sacrifice of great personalities of the State.
He also called on the people to strive to achieve excellence in all fields by cultivating an ideal work culture.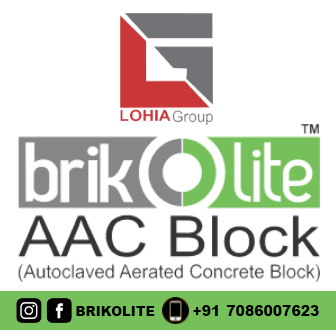 Former President of Asom Sahitya Sabha, Dr Nagen Saikia, Minister of State for Power (Independent) Tapan Kumar Gogoi, MP Rameswar Teli, MLA Prashanta Phukan, Dr Upen Rabha Hakasam, Chairman of Assam Higher Secondary Education Council Dr Dayananda Borgohain, Chief Adviser of AATASU Aswini Chetia, DC Dibrugarh Laya Madduri were also present in the meeting which was presided over by President of All Assam Ahom Association Satish Chandra Gogoi.