An adage – 'make hay while the sun shines', can be rightfully depicted witnessing the scenes outside the counting halls in ISBT, on the outskirts of Silchar town.
The counting of votes for the panchayat elections, 2018, that began from Wednesday, has opened up opportunities for many to rake in some 'moolah' at a short notice.
Nazim Uddin Barbhuiya, a resident of Madhurbond under Cachar district of Assam, did not waste much time to open up a 'biryani' counter on the roadsides that leads to a counting centre.
Talking to Northeast Now, Nazim said, "I am making more money in a single day, which takes me almost seven days to earn in my small food joint at Madhurbond. I just hope that it (counting) goes on for a few more days."
A carnival like atmosphere has descended almost half a kilometre on both sides of Silchar's ISBT, since Tuesday, as hundreds of make shift shops and paid parking bays have opened up, at a blink of an eyelid.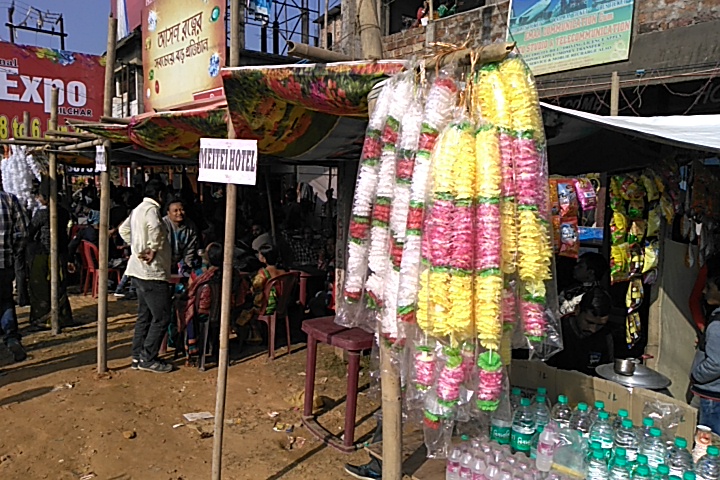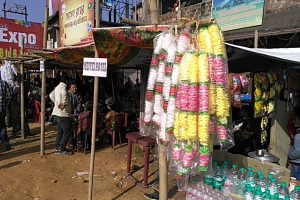 Nurul Islam, who is a mechanic by profession, has opened up a parking bay alongside a free space near his garage. "After opening up a parking bay, I am earning more than Rs 2000 a day", said, Nurul, talking to this correspondent.
He added, "Though the counting is slated to end by Thursday, officially, what I have heard, it won't be possible to finish the whole task before Friday or Saturday".
Not just eateries or a parking bay has opened up, but, one can find anything from blankets to towels or clothes, lined up for people coming from all nook and corners of Cachar district to hear the news of which candidate has won and the ones who have lost.
Ratan Das, a 'paan' shop owner has also bought hordes of garlands to sell. "The garlands made of plastic, are selling like hot cakes, and I cannot ask for more," said, Ratan.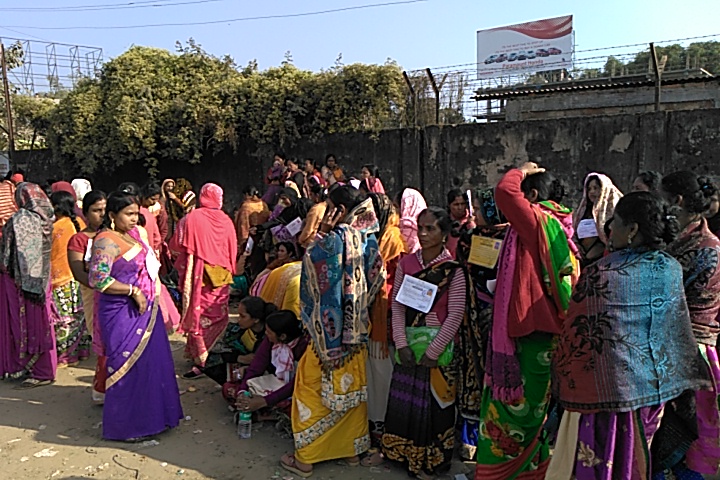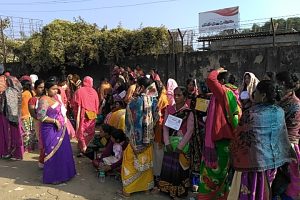 Meanwhile, counting of votes which are going on for Cachar district has not picked up pace even on day two, and in all likelihood might run for another three to four days, believe, political experts.
Not just counting officials and other allied personnel who are not sure of what to do and where to go, candidates, especially women, were seen sitting on the roadsides to the entrance point of ISBT, waiting for their turn, since, wee hours of the morning.
One candidate contesting as a GP member on condition of anonymity said, "I wish I had not contested at all. Just for the sake of my near and dear ones, could not withdraw myself from contesting and go through this pathetic ordeal right now."