The BJP on Sunday wrapped up its campaign for the Diphu Town Committee elections, on the last day of the campaigning, with promise of bringing more development to the town if voted to power.
On the concluding day of the campaigning for Town Committee elections in Karbi Anglong and West Karbi Anglong, Assam HAD Minister Sum Ronghang and Chief Executive Member (CEM) of Karbi Anglong Autonomous Council (KAAC), Tuliram Ronghang and Bokajan MLA Dr. Numal Momin addressed a public meeting at the Government Boys' HS School playground in Diphu at 2 pm.
While addressing a huge gathering, KAAC CEM Tuliram Ronghang said: "BJP is such a party which not only talks but also shows with deed on the ground."
Urging the people to vote for the BJP, Tuliram Ronghang said, "Vote for the ruling party and let the BJP win. I promise, Team Karbi Anglong will carry out development works like never before. BJP is not a party that only talks but we will show you with our works in every nook and corner of the district."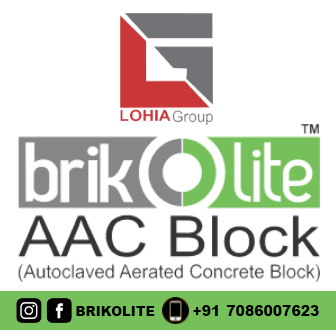 "In the rural and urban areas, we will do our job. All roads in towns in the district will be constructed so that there is no difficulty in communication," he added.
The KAAC CEM also spoke of schemes launched by the BJP-led NDA Government for the welfare of the people. "There are schemes for the BPL families and others," he said. Assuring that the development works will continue to be carried out, Tuliram Ronghang asserted he would never stop demanding a separate autonomous State.
While attacking the Autonomous State Demand Committee (ASDC) and CPI(ML) Liberation, Tuliram Ronghang said the episode of boycott, killings and chaos should not be repeated.
Speaking on the occasion, Bokajan MLA, and Chairman of the Assam Urban Water Supply and Sewerage Board, Dr. Numal Momin termed Diphu Lok Sabha MP and president of the Karbi Anglong District Congress Committee, Biren Singh Engti, as a 'sleeping MP'.
"Shout your slogans the louder so that even the sleeping MP can hear our voice. Let us make Karbi Anglong Congress-Mukt. You have seen how the streets of Diphu have lit up after the BJP came to power," he added.
Assam HAD, Mines & Minerals Minister Sum Ronghang while speaking on the occasion, highlighted BJP-led Government's schemes, development works, Ujjwala Yojana and others.
Earlier, the party candidates for 14 Wards under Diphu Town Committee were felicitated with Karbi traditional turban – poho and introduced to the gathering.
BJP East Karbi Anglong District Committee president Ratan Teron; general secretary Ajit Dey; vice-presidents Bharat Kumar Timung and Seema Ronghangpi; secretary Madhuram Lekthe; BJP Town Mandal Committee general secretary Amit Kemprai; KAAC Executive Members Amar Sing Tisso and Prodip Diphusa besides others were present at the public meeting.