Under the aegis of the Dhubri Ashokastami Mela Committee, the 50th Ashokastami Mela started in Dhubri on Monday which will continue for next 15 days.
On this auspicious day, nearly 50,000 and above devotees coming from across entire Lower Assam and neighbouring West Bengal have thronged Dhubri town and have taken holy dips in mighty river Brahmaputra at different river ghats in Dhubri town.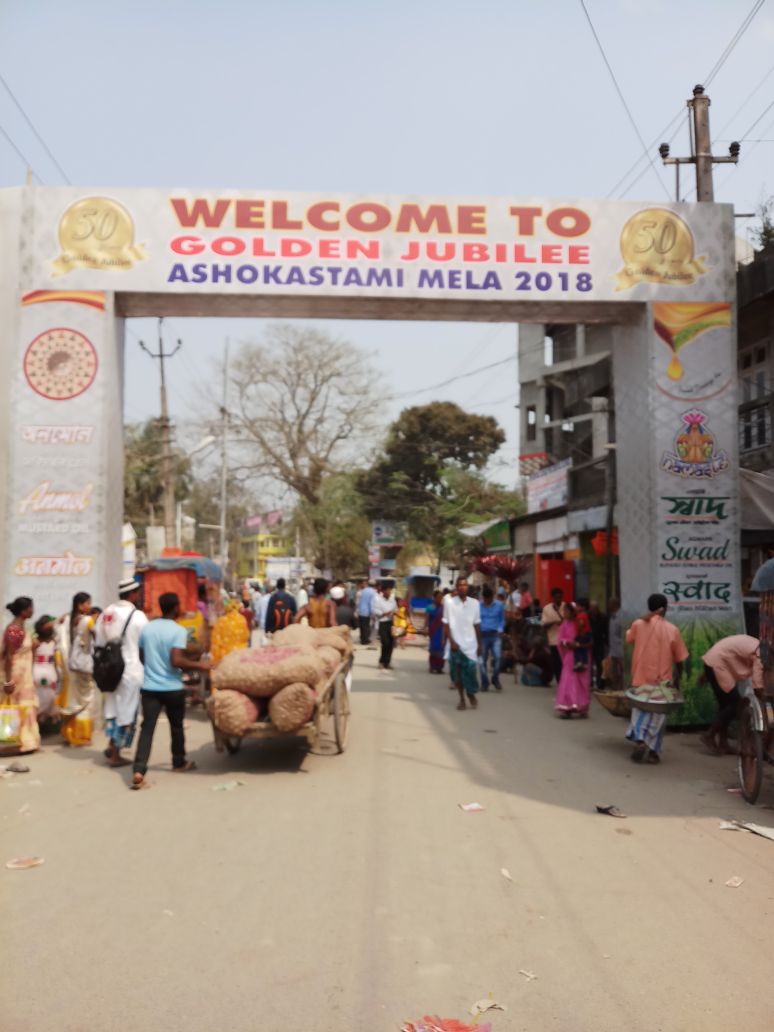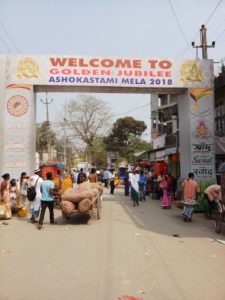 It is a mythological faith that a holy dip in sacred rivers during the Ashokastami takes humans out of the circle of life and death and that is why the pilgrims in great number in and around the Dhubri district as well as its adjourning areas visit here every year in order to participate in the Ashokastami Mela which is celebrated every year on the eighth day of the bright half (Shukla Pakha) of the Chaitra month as per the Hindu calendar.
Earlier, Deputy Commissioner, Dhubri Ananta Lal Gyani formally inaugurated the 15-day-long Mela on Saturday.
Apart from the Ashokastami Mela Committee, different social organization and self help groups have also extended their services towards the thousands of devotees who have stayed in different temples, schools and temporary camps since Saturday evening in Dhubri town.
As the Mela committee is celebrating their golden jubilee this year, nearly 700 stalls have been installed at the Mela. Different entertainment shows like 'Nagar Dola', 'Mout-ka-Kuwa', mini circus, besides toy trains are the main focus of the Mela, as informed by a member of the Dhubri Mela Committee.
The Public and Health (PHE) Department has also organized an awareness campaign with the government flagship programme 'Nirmal Gram Yojna' by installing a number of stalls in order to make the people more conscious about health-related issues like total sanitation.