The prestigious North Eastern Regional Institute of Science and Technology (NERIST) in Arunachal Pradesh came under siege of the students as they began their protest on Tuesday halting all activities of the institute for an indefinite time as the Central Government failed to address their demand for a permanent director within the given timeframe.
The Students Union of NERIST (SUN), which is leading the agitation along with the All Arunachal Pradesh Students' Union (AAPSU) had earlier served a month-long ultimatum to the Union Ministry of Human Resource Development (MHRD), which ended on 24 February.
While interacting with the media president of Students Union of NERIST, Banta Natung said they have been demanding a permanent director to be appointed for the State's leading technology institute for the last four years.
The students also expressed their anguish and disappointment with MoS Home, Kiren Rijiju for his 'inability to do anything substantial for the premier technology institute of the State.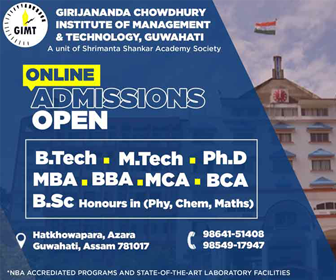 "Kiren Rijiju has assured us last October that a permanent director would be appointed within a month's time, but nothing has been done as yet," Natung rued.
Earlier, the students' union had held a meeting with the NERIST Faculty Association, NERIST Employee Association and Alumni Association, who had urged them to defer the protest.
"We were assured that Professor B V Ramana Reddy of University School of Information Communication and Technology, Guru Gobind Singh Indraprastha University, New Delhi has been appointed as permanent director," the student leader further said, adding that, since there was no official document to support the assurance, 'the students waited till Tuesday to begin the protest'.
Notably, students' union representatives of all eight north-eastern states in the institute, the All Arunachal Pradesh Students' Union and the Rajiv Gandhi University Students' Union also participated in the protest and expressed their solidarity and support.