Dakshinamurti Krishna Kumar, a native of Mysore in Karnataka, who is on country-wide tour to fulfil his septuagenarian mother's dream of visiting holy places across the country, arrived at Pasighat in Arunachal Pradesh's East Siang district on Friday morning.
Krishna Kumar with mother his 70-year-old mother Choodarathna reached Dhemaji on Thursday after travelling across the Northeast riding on their 20-year-old Bajaj Chetak Scooter.
They have already visited historical Malini than (Mandir) and Akashiganga at Likabali at Assam-Arunachal boundary.
The duo is proceeding towards West Siang district (Arunachal) via Pasighat and also planning to reach Tuting and Geling of Upper Siang near Indo-China border.
Beginning his 'Matru Sewa Sankalp Yatra' from Mysore on January 16, 2018, Krishna Kumar along with his mother has travelled to over 20 Indian states and covered a distance more than 48,162 km till date.
Before entering the Northeast, the duo travelled to neighbouring countries–Nepal, Bhutan and Myanmar– riding on their trusty scooter.
In Arunachal Pradesh, they travelled to Tawang and Bomdila in the West and Parshuram Kund of Lohit district in the east.
They also visited Ziro valley and come back to Assam to enter Siang valley of Arunachal Pradesh.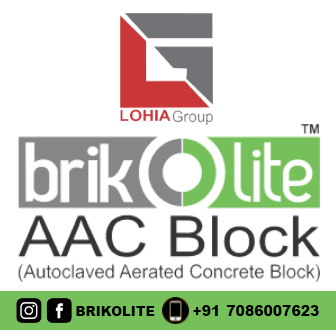 Kumar, who served as corporate team leaders in Bangalore, reportedly left his job in January last year and took a firm pledge to fulfill his mother dream of travelling across the country and visit holy places.
Explaining the plan of his tour, Kumar said he brought his mother to live with him in Bangalore after his father's demise four year ago.
"I came to know that my mother was willing to visit some holy places, but she had not been to even the closest pilgrimage sites.
"At the very moment, I took the firm decision to take my mother on a pilgrimage tour across the country. Through this initiative, I am trying to show the youngsters of the country how they should respect to their parents and work to fulfill their expectation," said 40-year-old Kumar, while informing that his scooter was a gift from his father 20 years back.
Sharing his feeling, Kumar said the tribal people of Northeast are kind hearted that they are receiving him with home-stay hospitability.
Kumar's mother Chudarathna sharing her experience, said she was extremely happy to be riding pillion on the scooter and visiting these holy places.
"I am fortunate to have an obedient son like Krishna Kumar. I am enjoying natural beauty of northeastern region. I am impressed over the cordial reception and comfortable hospitality of the tribal people," she said.