Arunachal Pradesh Chief Minister Pema Khandu on Tuesday congratulated the team of health workers of his State for the exemplary feat achieved in the State with regard to Measles-Rubella (MR) Vaccination Campaign.
In his official Twitter handle, the State Chief Minister wrote: 100 % vaccination against measles and rubella, a mission that involved helicopters, an 8 to 9 hr walk by health workers & a campaign by religious leaders. We are 5th state in the country to achieve this target. Congratulations Team Arunachal. @PMOIndia @narendramodi @MoHFW_INDIA
The Measles-Rubella (MR) Vaccination Campaign that was launched in Arunachal Pradesh on February 1 last has achieved its target to vaccinate 100 per cent of its children against MR during a month-long campaign.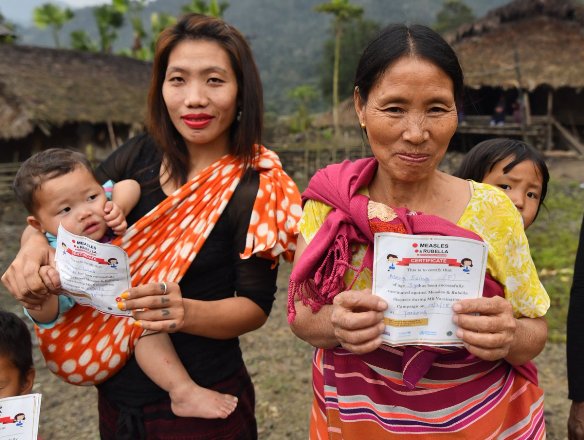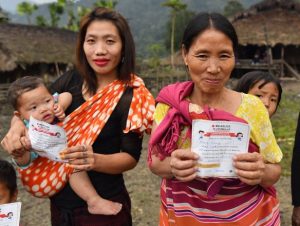 The campaign was launched across Arunachal Pradesh literally, to eliminate measles and control rubella in the country by 2020.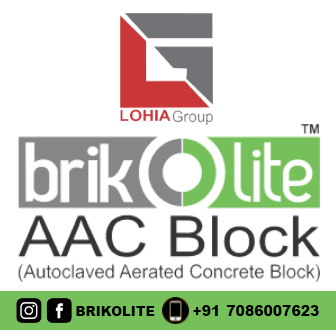 During the month-long state wide campaign, which was officially launched by Chief Minister Pema Khandu on January 30 last, about five lakh children in the age group of nine months to 15 years were targeted for anti-Measles-Rubella vaccine irrespective of their previous vaccination status.
Measles is a highly contagious viral disease. It remains an important cause of death among young children globally, despite the availability of a safe and effective vaccine.
Rubella is also a contagious, generally mild viral infection that occurs most often in children and young adults. Rubella is the leading vaccine-preventable cause of birth defects.
Earlier in a tweet, UNICEF India congratulated the north-eastern state.
It wrote: Congratulations, Arunachal Pradesh, for vaccinating 100 per cent of the state's children against meales-rubella during a month-long #MRCampaign!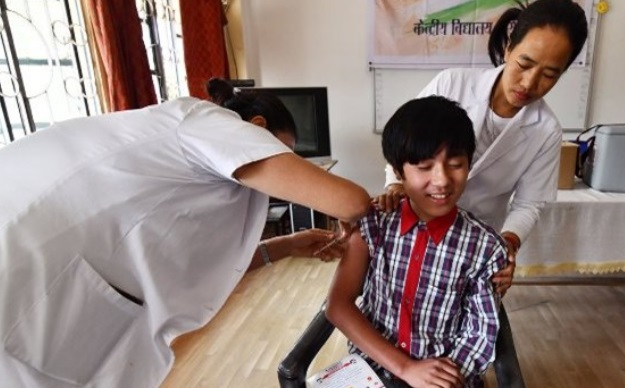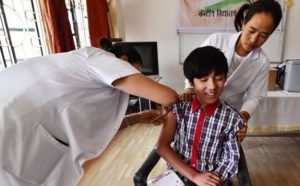 Under the Global Vaccine Action Plan, measles and rubella are targeted for elimination in five World Health Organization (WHO) regions by 2020.
WHO is the lead technical agency responsible for coordination of immunization and surveillance activities supporting all countries to achieve this goal.
Notably, Arunachal Pradesh is only the fifth state, apart from Tamil Nadu, Kerala, Telangana and Himachal Pradesh, to achieve this target.
Arunachal's achievement deserves special mention considering its remoteness and disaster-prone climate.
States like Assam, Meghalaya and Manipur are yet to launch the drive.