Arunachal Pradesh Governor Dr BD Mishra on Sunday launched the 'Pay Back to Society Group' mission of the Arunachal Armed Forces officers at Raj Bhavan here.
The mission aims at conducting motivational interaction with students of schools and colleges to inspire them to inculcate nationalism, positivity and goal setting, and contribute towards nation building.
Speaking on the occasion, the Governor exhorted the armed forces officers of the State to encourage the youth to promote commissioning to ensure that at least one officer from the State in every Arm, Service and Branch of Indian armed forces.
He advised them to be their coach, trainer and motivator.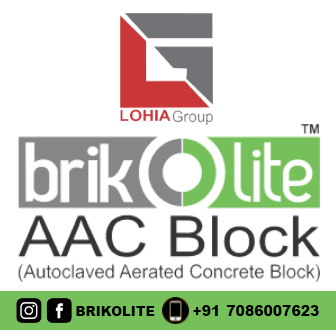 "Do not rest till you have motivated and promoted enlistment of one officer and five jawans in the armed forces every year," the Governor emphasised.
Mishra said that this mission is the first of its kind and every effort must be afoot to make it a successful initiative. He urged upon them to keep their sights high and have a mission to do something for others.
"This is possible, when you live for others too. The concept of humanism mandates you to live for others too," the Governor underscored.
The Governor further expressed his gratitude to the three service chiefs, Union and State Governments for their cooperation in making this 'Pay Back to Society' concentration possible.
Union Minister of State (Home) Kiren Rijiju, who was also present on the occasion, complimented the Governor for the PBSG initiative and said that Arunachalee officers in the armed forces are the bridge for the people of northeastern region to the people and places in the hinterland.
He assured to speak to all the Members of State Legislative Assembly and youth to participate in the PBSG–student meetings in the districts.
The MoS requested the officers to change and infuse positive impact amongst the youth so as to enable them to join the armed forces.
Earlier, briefing on the 'Pay Back to Society Group', Major General Jarken Gamlin, who is leading the mission, informed that there are 20 officers from Army, 4 from Navy and 3 from Air Force.
"The officers have been divided into eight groups, which will conduct motivational talks in Aalo, Kamba, Likabali, Pasight, Roing, Yingkion, Tezu, Namsai, Changlang, Khonsa, Longding, Bomdila, Tawang, Ziro, Raga, Daporijo, Hawai, Itanagar and Yupia. The group aims to ensure 50 officers in the armed forces in two years and 100 officers in five years," Gamlin informed.
State Chief Secretary Satya Gopal, Education Secretary Dr Madhu Rani Teotia and Group Captain Mohonto Panging (Retd) were present on the occasion.