Arunachal Pradesh Chief Minister Pema Khandu was on Thursday accorded warm welcome when he was at Roinig to attend the golden jubilee celebration of Reh festival.
Reh is a traditional festival of Mishimi community in Arunachal Pradesh.
Hundreds of people queued up at the Kera-aa jubilee ground to welcome the Chief Minister that was led by Rajya Sabha MP Mukut Mithi, former Minister cum Anini MLA Rajesh Tacho, Roing MLA Mutchu Mithi, former Roing MLA Laeta Umbrey and others.
Clad in colourful traditional Mishmi dresses, the people welcomed Khandu in a very cheerful ambience shouting 'Mey-ebo' signalling that guests have arrived.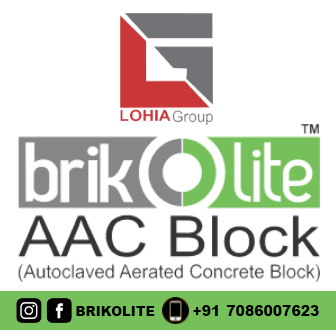 Also traditional welcome was accorded to other guests – Speaker TN Thongdok, Art & Culture Minister Dr Mohesh Chai, State BJP President Tapir Gao, Lok Sabha (East) MP Ninong Ering and Parliamentary Secretary Gum Tayeng, Zingnu Namchoom and Tesam Pongte and Anjaw MLA Dasanglu Pul.
The Chief Minister on his arrival at the festival ground was gifted and clothed with Mishmi traditional men's wear – 'Apotolo Zuhi' (traditional can hat), 'Etondre' (war coat), 'Eto-zo' (Mishmi jacket) and 'Era-aa' (Mishmi machete).
He was subsequently led to the traditional Mishmi house dancing on the traditional footsteps with members holding hands and waving together.
On his arrival at the hut, the Chief Minister was introduced to the traditional system of kitchen, bedrooms, fireplace and place for pounding grains.
Earlier Khandu unveiled the commemoration stone commemorating the Golden Jubilee Central Reh Celebration 2018.
The Chief Minister in his address urged for preservation of local culture and traditions no matter the intensity of modernization affecting our lives.
He also expressed concern over fast eroding of local dialects. Emphasizing that preservation of culture begins from home, he requested the parents to speak to their children in their local dialect.
Khandu requested the community members to take full part in the festivals and follow traditional rituals as well.
He said rituals and traditions that have been practiced over a period of time could not be disconnected from festivals.
Khandu said when it comes to culture; religion is secondary and emphasized that preservation of culture means preservation of identity.
He further said sensing the intensity with which the local cultures are eroding; the state government had created the department of indigenous affairs (DIA) to help local community with funds to preserve indigenous culture.
Emphasizing on tourism and hydro-power potentials of Roing and Anini, the Chief Minister said these potentials are being unleashed as connectivity is fast improving with new highways and railway lines coming up in the area.
Assuring that development of these two constituencies are his responsibility, he promised the people that the state government will never let down on their aspirations.
Earlier in his address Tapir Gao advised the community members for preservation of local dialect and culture asserting that only wearing traditional dresses won't save culture from becoming extinct.
Speaker Thongdok asserted that originality must always be preserved since our indigenous cultures and traditions that have developed over period of time once lost cannot be retrieved back.
The Chief Minister also gave away the 'Mashelo Zinu Award' – the highest community award to late Ita Pulu and Dishi Mihu Mallo for their selfless service to the Mishmi society.
He also presented  'Ponge Dele Award' to Everster Tine Mena, international Karate champion Sine Mikhu, international archer Mashelo Mihu and social worker Vijay Swami for his contribution to Mishmi society.