Marking a historic moment for the frontier state of Arunachal Pradesh, an Alliance Air's ATR-42 plane on Monday landed successfully at the Pasighat airport during a test flight, paving the way for operation of commercial flights.
The flight team, led by Alliance Air chief of flight safety Vikash Sharma and DGCA flight inspector Capt N S Lohan was welcomed by local MLA and Disaster Management Parliamentary Secretary Kaling Moyong, along with State Civil Aviation Director T Messar, East Siang DC Tamiyo Tatak, and others.
Also read: Air Deccan to introduce Kolkata-Agartala-Shillong flights soon
"We are proud to be part of this new history," Capt Lohan said, adding that "the people of Arunachal are going to enjoy travelling with Alliance Air."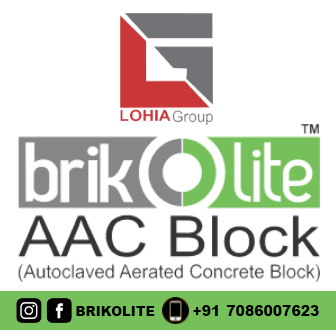 He was all in praises for the condition of the runway and the terminal.
Moyong expressed happiness over the successful test flight and said the longstanding demand for operation of passenger flights from Pasighat would now be addressed.
"This is a historic moment for the people of the State," Moyong said.
He asked the department concerned to ensure time-bound completion of the administrative building for the airline.
The MLA also requested for 'additional operation of a Pasighat-Dibrugrah-Guwahati flight service on need basis.'
Commercial flights will start operating after the completion of the formalities of submission of reports by the team. Scheduled flights will begin operating soon after the clearance.
Alliance Air has been awarded the Kolkata-Guwahati-Pasighat route under the Udaan scheme of the Union Civil Aviation Ministry.
Zoom Air and True Jet have been allotted service for the Tezu airport. Zoom Air and True Jet will also fly to Tezu via Pasighat, and are expected to start service from August this year.
Meanwhile, Chief Minister Pema Khandu said a new chapter in the history of Arunachal Pradesh has begun with the successful test-landing of the Alliance Air aircraft at Pasighat.
Congratulating the people, especially those from the eastern and central districts of the State, on the achievement, Pema said that one of the greatest challenges of connectivity facing the State has been overcome.
He thanked the officials of the state Civil Aviation Department, the East Siang district administration, the Indian Air Force, the Indian Army, the Directorate General of Civil Aviation, the Airports Authority of India, the Bureau of Civil Aviation Security, the Civil Aviation Ministry, and the people of Pasighat for cooperating and coordinating in successful completion of the airport and the subsequent test-landing of the aircraft.