A team of Arunachal Pradesh ministers on Saturday flagged-off the two-lane work on the Joram-Koloriang road from 20 km to 32.05 km and from 32.05 to 44 km at Talo village (Jalvi).
The team comprised Home and Interstate Border Affairs Minister Bamang Felix, Education Minister Taba Tedir, Agriculture Minister Tage Taki, and Youth Affairs and Sports Minister Mama Natung.
"Lives have been lost and economies of these areas crippled due to the bad roads and communication bottlenecks. Let us all rise above our petty greeds and extend our wholehearted support to the engineers and the contractors who have assured to finish this 24 km stretch within two and half years from now," Felix said while addressing the public.
"The Pema Khandu government will leave no stones unturned to ensure the completion of this road. At the same time the district administration and the police should be more vigilant and identify individuals creating ruckus and hindrance without any fear," he added.
"I will personally monitor the progress of this road and ensure frequent visits to the camp office at Ziro," he said while advising NHIDCL to streamline the earth-cutting process.
Felix said the State government would soon be launching "Hamara Arunachal Abhiyaan" that would involve youths, goan buras and goan buris, CBOs, etc., for containing law and order issues in the society. He appealed to all to volunteer their services for the abhiyaan.
"One of the most important points in my election manifesto was the clearance of this road. This ceremony is just the first phase of this project. For this road to be complete all of us will have to extend unconditional support to the companies that would building this road. Let us all make this a model road," Tedir, also the local MLA, said.
Taki called for a paradigm shift of mindsets and being progressive in thoughts and actions.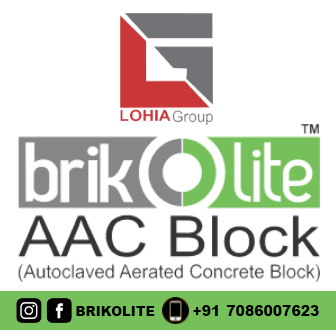 "This belt can be the agriculture and horticulture corridor of the State if this communication bottleneck is cleared," he said while appealing to all for cooperation for the completion of the road in the stipulated time.
Natung, Lower Subansiri DC Chukhu Takar, NHIDCL General Manager (P) Prabhakar Kumar also spoke on the occasion.
Compensation controversies had marked this stretch of road which will finally see the day with TKE Consortium Pvt. Ltd and Brand Eagles executing the work with technical inputs from HEC in association with AIPPL.
The stage-I from 20 km to 32.05 km is estimated to cost Rs 103.48 crore while the state-II from 32.05 km to 44 km (Lower Subansiri and Kra Daadi border) is estimated at Rs 102.63 cr.
Among others MLA Balo Raja, HoDs, senior public leaders of the area, goan buras, goan buris, representatives from ANSU attended the programme.