Arunachal Pradesh Chief Minister Pema Khandu on Tuesday inspected the newly constructed state-of-the-art Dorjee Khandu State Convention Centre at IG Park in Itanagar.
Prime Minister, Narendra Modi in his visit to the state on February 15 next, will inaugurate the centre.
The State Convention Centre has main auditorium hall of 1000 seating capacity, three mini conference halls, restaurant, administrative block and media room including open amphitheatre with parking facility for more than 200 vehicles.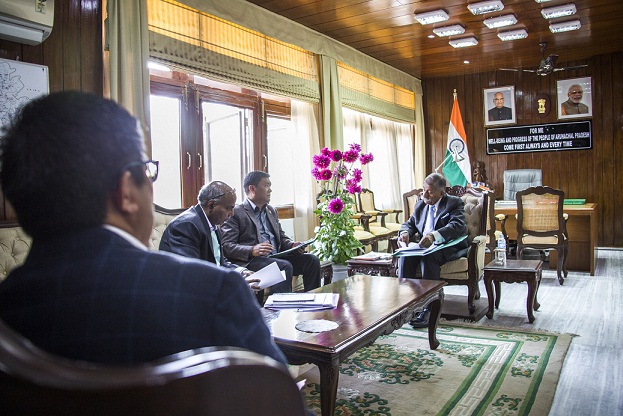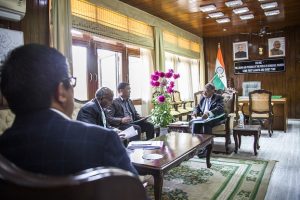 Statues of Abo Tani, Jeet Ane with his son and dog Kipu at the entrance of centre thus give a local touch.
Construction of the convention centre in the state capital was proposed keeping in mind the difficulties faced by the people of the state for convention of meetings and VIP functions.
The centre has one of the best auditoria in the state, which is equipped with state-of-the-art infrastructure enabling direct telecast, wall mounted huge screen, visualizer to display printed material on screen, controlled lighting and sound with WiFi facility.
The hall is ideal for large conferences, seminars, film screenings, presentations, theatre and cultural performances of all kinds.
Earlier in the morning, chief minister Pema Khandu had a review meeting with Governor BD Mishra to discuss on the visit of Prime Minister, which was also attended by state chief secretary Satya Gopal.