Two organizations of the Yobin tribe, primarily residing in the Himalayan regions of Changlang district in Arunachal Pradesh, have expressed disgruntlement over non-exclusion of the Yobin tribe in the Constitution (Scheduled Tribes) Order (Amendment) Bill 2018 to be introduced in Parliament.
Also read: Arunachal Pradesh: MP urges PM for ST status to Yobin tribe
Notably, the Union Cabinet on Wednesday last approved the bill that seeks revision in the list of the Scheduled Tribes (ST) of Arunachal Pradesh.
The meeting was chaired by Prime Minister Narendra Modi.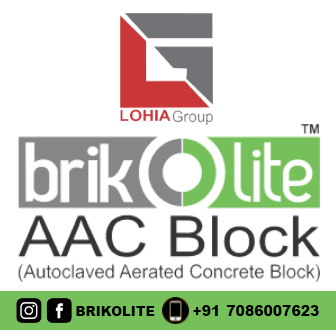 The bill seeks to include the Mishmi-Kaman (Miju Mishmi), Idu (Mishmi) and Taraon (Digaru Mishmi) tribes in the list.
Also read: Union Cabinet okays bill for amends in Arunachal Pradesh Scheduled Tribes list
The bill  also proposes inclusion of "Monpa, Memba, Sartang, Sajolong in lieu of the Momba" tribe.
The Nocte, Tangsa, Tutsa and Wancho tribes would replace the words "any Naga tribe" in the ST list of Arunachal Pradesh.
Meanwhile, a joint statement signed by the general secretary of Yobin Tribe Fundamental Rights Forum, Avia Ngwazah and vice president of Yobin Welfare Society, Tifusa Yobin issued on Saturday had stated that exclusion of Yobin from the current APST Bill is a 'mystery and a matter of grief'.
The organizations have called for a rectification before the bill turns into an act.
"In Arunachal Pradesh, only the Yobin tribe has suffered ST atrocities more than any other tribe, and Yobin dwells along international boundary areas. Therefore, it is expedient that the little-known tribe in the remotest Northeast India villages has a clear constitutional identity," the statement further stated.
Earlier, Member of Parliament (MP) from Arunachal Pradesh, Ninong Ering  has also appealed  to Prime Minister Narendra Modi to revise 'The Constitution (Scheduled Tribes) Order (Amendment) Bill, 2018' so as to include the Yobin tribe in it.
Notably, the Union Government already asked the State Government to restore the ST status of the Yobin community.
Also read: Centre directs Arunachal to incorporate Yobin tribe in ST list
In a letter sent in the month of July last year and addressed to the State's Social Justice, Empowerment & Tribal Affairs department, under-secretary to Government of India, Asghar Ali stated that the Yobin and any other tribe 'inhabiting in Arunachal Pradesh is inclusive tribe and no separate amendments are required in terms of Article 342(2) of the Constitution of India'.