As Assam is set to celebrate the 92nd birth anniversary of music maestro Bhupen Hazarika, an anthology of Assamese poems is going to be released on Saturday as a special treat  on the Bard's birthday.
As a mark of respect to the Brahmaputra Balladeer, Nandita Gogoi Rajmohan, an Assamese poet and story teller from Moranhat, has compiled a book of poems penned by a bunch of poets to pay homage to Bhupenda.
Entitled Kabya Bithikat Dr Bhupen Hazarika, the anthology contains a total of 68 poems, most of which were written after the demise of the music legend on November 5, 2011.
These poets–both young and senior—penned this verse to pay homage to music legend Bhupenda, who made the poets' hearts sing and their minds wonder.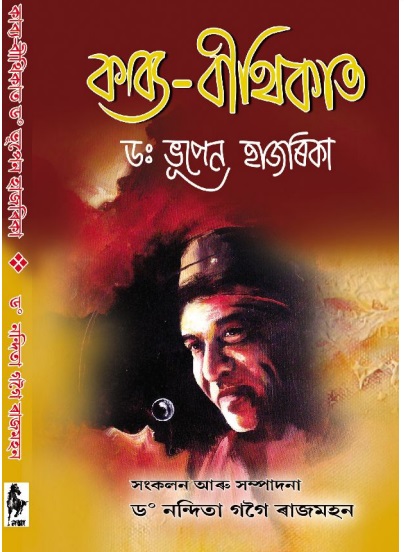 Poems by eminent poet late Nalinidhar Bhattacharya, renowned novelist late  Mamoni Raisom Goswami, author Nagen Saikia, poets Ram Goswami, Samir Tanti, Nilim Kumar, Amarjyoti Choudhury, Karabi Deka Hazarika and several others have been included in the collection.
The book contains three translated poems as well which were originally written in Bengali by Radhanath Sinha and Shyam Singh Rai.
"Bhupenda is the only person in Assam, about whom so much have been written. He is the only artiste, who has been the subject so many poems," says Nandita, who teaches Assamese literature at Moran College.
"The idea of bringing out the book is to preserve these exquisite verses on Bhupenda collectively, so that they don't go missing with the passage of time," she says.
The anthology, compiled and edited by Nadita, is published by Dibrugarh based publishing house Naksa Print and Publication.