Anti-corruption campaign group of Nagaland, Against Corruption and Unabated Taxation (ACAUT),  has appealed to the Prime Minister to defer the Assembly election in the state and impose President's Rule in order to facilitate Indo-Naga solution at the earliest.
In a memorandum submitted to the Prime Minister on Sunday, the organization has said that if elections are held in Nagaland for the sake of constitutional process before the completion of the negotiation process with the NNPGs and the NSCN-IM then solution to Naga problems will remain a mirage.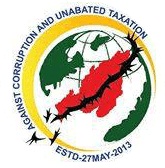 "While keeping the backdrop in mind, the ACAUT Nagaland, a people's movement against corruption and illegal taxations, though appreciative, is however afraid that the much yearned Naga Solution will to continue to elude us if the 2018 State Assembly election is held as scheduled in the month of Feb or March," ACAUT has stated in its memorandum.
The ACAUT Nagaland is deeply appreciative of your sincere desire to resolve the Naga political issue; and as such when the BJP came to power in 2014, the Prime Minister in all sincerity promised to resolve the issue within 18 months. Another of your great personal initiative was to invite the 6 Naga National Political Groups (NNPGs) for talks in 2017.
ACAUT observes that election at this juncture with a duly elected government will consign the peace talks to the backburner for years to come. If elections are held as scheduled, the newly elected MLAs cannot be forced to resign (in the next 5 years) to pave way for a future Interim Government which would be a necessary condition of the settlement package nor the Assembly liable to be dismissed on settlement grounds which would be unconstitutional.
"Thus, if the ECI harps on constitutionality and is allowed to announce elections, peace will continue to elude the State," the organization said.
With the term of the present Assembly ending in March, the union government may then recommend for the imposition of President's Rule in the State, it said.
It is during the period of President's Rule that the government would be able to complete the negotiation process with the NNPGs and the NSCN-IM and finally announce a Naga Settlement, ACAUT said while urging the Prime Minister to remove hurdles like election and allow the Interlocutor to conclude the peace-talks with both the NSCN-IM and the NNPGs at the earliest.