Along with other parts of Assam, Maniram Dewan, the first Indian commercial tea planter and a great freedom fighter from Assam, was recalled at Jorhat and Udalguri on his 160th death anniversary.
At Jorhat, the Jorhat District Committee of the Assam Chamber of Commerce (ACC) organised the death anniversary of Maniram Dewan at the Mukti Jujaru Bhawan.
The programme, which was attended by ACC's Central Committee chief Rupam Goswami, was also attended by Dr Pradip Baruah, tea researcher and senior advisory officer at Tocklai Tea Research Institute (TTRI), as the Chief Speaker. Dr Baruah called to observe death anniversary of the martyr, first Indian commercial tea planter and entrepreneur of Assam, Maniram Dewan, as the Entrepreneurship Day.
On his Twitter handle, Dr Baruah stated, "…Called to observe the day as Entrepreneurship Day which was accepted."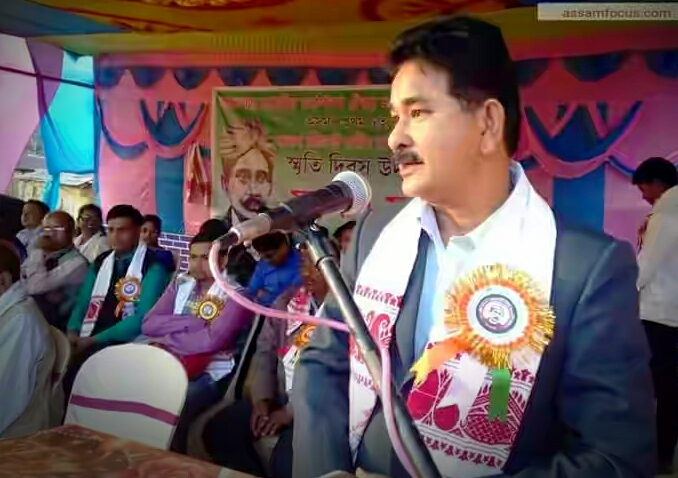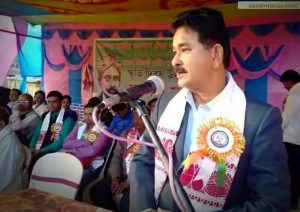 In Udalguri, the 16oth death anniversary of Maniram Dewan was observed at the Rajagarh Swahid Adarsha ME School Playground along the Indo-Bhutan border in Udalguri on Monday.
The event was organized under the aegis of Rajagarh Jatiya Jagaran Aikhyo Mancha. The two-day programme witnessed flag hoisting, floral tribute to the martyr, plantation of saplings among literary-cultural competitions. In the evening, an open session was also held which was chaired by retired teacher Santho Hazarika.
The event was graced as appointed speaker by former Head of Department, Department of Political Science, Tangla College, Binoy Kr Medhi.  In his speech, Medhi shed light on the patriotic zeal and life of Maniram Dewan. "Dewan is an integral part of the history of the freedom struggle movement of the state," he said.
While another speaker, the Principal of Rangia Teachers' Training College, Dr Partha Phukan Mahanta said, "It was Maniram who informed the British about the Assam tea grown by the Singpho people, which was hitherto unknown to the rest of the world." He appealed to conduct research and study the life and works of the martyr. The session was also attended by tea planter Bikon Deka, Panery MLA Kamali Basumatari, literrateur Jayanta Rajbongshi among others.
Maniram Dutta Baruah, who was popularly known as Maniram Dewan, was publically hanged on February 26, 1858 in Jorhat Jail for mastering an anti-British plot.