In two separate road mishaps in
Goalpara
on Tuesday
 and 
Wednesday
, one died on the spot and at least 13 persons including a legislator from West Assam were injured.
In the first incident, Abdur Rashid Mandal, MLA from West Goalpara LAC, met with a serious road mishap early 
on Tuesday
 morning at Tukura under Agia Police Station.
The mishap took place when the legislator was travelling from Guwahati to Goalpara in his Toyota  Innova car (AS-01-BP-9334).
According to sources, due to fog and high speed, the driver could not control the vehicle and first hit a man on the footpath and then fell into a roadside ditch. The man, identified as 40-year-old Saber Ali, a small businessman, died on the spot.
On the other hand, Abdur Rasid Mondal, his PSO, Dilbar Khan and Assam NSUI vice-president Ashraful Hoque also sustained injuries.
The injured were first admitted to a private hospital in Goalpara. However, looking at the gravity of the injuries, the MLA was immediately referred to Guwahati for better treatment and he is undergoing treatment in a Guwahati-based hospital. The driver of the MLA also received minor injuries.
In the mishap the vehicle of the MLA was badly damaged and those who were travelling in it were locked inside the car. Later, the PSO somehow came out and released Abdur Rasid Mondal by breaking the glasses of the car.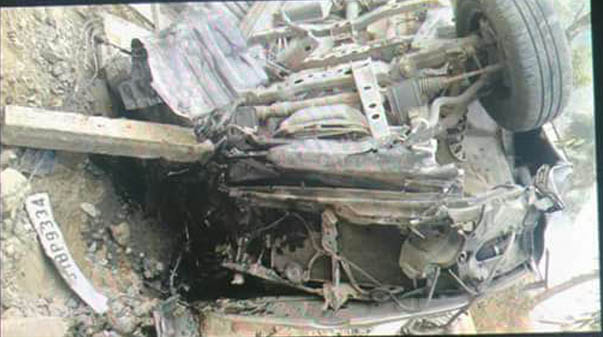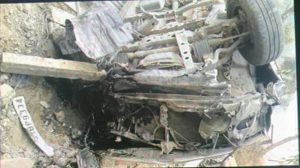 In the second incident, a luxury bus early 
on Wednesday
 carrying people of a marriage party met with a mishap on NH 37 at Solmari.
The vehicle was coming from Guwahati side and was supposed to go to Abhayapuri town.  The bus lost its control near a pool and capsized on the road which led to the grave injury of at least ten passengers.
The wounded have been identified as Subol Shil (34), Anil Biswas  (45), Niha Shil (5), Harekrishna Shil (45), Priyanka Shil (13), Jyostna Rani Shil (19), Rajkumar Shil (19), Padmina Shil (18),Parimal Shil (50) and Devangi Sarma (13).
All the wounded were admitted to the 200-bedded Bhalukdubi Civil Hospital in Goalpara. According to latest information, the condition of Niha Shil (5) is critical and has been referred to
Gauhati Medical College & Hospital
for better treatment.