The Sashastra Seema Bal (SSB) has increased its deployment along the India-Bhutan border during the last couple of months.
Rajni Kant Mishra, Director General of SSB said on Wednesday during a passing out parade that in view of the Doklam standoff between the Indian and Chinese armies in June this year, they have increased the deployment.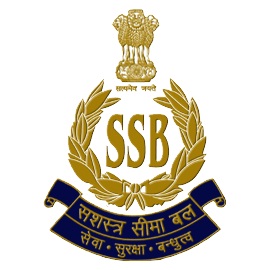 The youngest paramilitary force in India guards the 1,750 km long Nepal and 690 km long Bhutan borders. The Special Service Bureau (now Sashastra Seema Bal) was born in November 1962 and eventually created in March 1963 with the sole objective of achieving 'total security preparedness' in the remote border areas for performing a 'stay-behind' role in the event of a war.
"Following Doklam standoff, we (the SSB) have increased our presence in the eastern part of Sikkim on India-Bhutan border," Mishra said. Several new border outposts have been set up along the border, he said.
Though Mishra did not divulge anything on the deployment, SSB's reinforcement in the area was imminent. Indian and Chinese soldiers were locked in a 73-day standoff at Doklam in the Sikkim section of the India-China border over the building of a road by the Chinese military in the area.
Since 1963, the SSB has been generating a sense of national belonging, security and vigilance in the frontier region of India. Villagers were trained in the use of small arms and the art of self defence to develop a spirit of resistance. The trained volunteers became the eyes and ears of SSB.