Bangladesh Nationalist Party (BNP) has acquired the services of one of the UK's leading legal experts to advise BNP lawyers representing Khaleda Zia.
BNP Secretary General Mirza Fakhrul Islam Alamgir made the announcement on Tuesday morning at the BNP central office in Nayapaltan, stated a Dhaka Tribune report published on Wednesday.
The report quoted BNP Secretary General Alamgir as saying, "The BNP supporters in Britain have hired Lord Carlile. He will counsel Khaleda's lawyers on the 36 cases against her and provide all necessary assistance. If need be, he will come to Bangladesh."
Alamgir also reportedly said, "Lord Carlile has been involved in law and politics for decades. He is also a member of the House of Lords in the UK parliament."
Carlile, in a press release, expressed his concerns regarding the fairness of the trial process.
As per the report, when asked if Khaleda's lawyers have proved to be ineffective, Fakhrul Alamgir said, "Lord Carlile has a lot more experience in criminal cases and can give the case international exposure."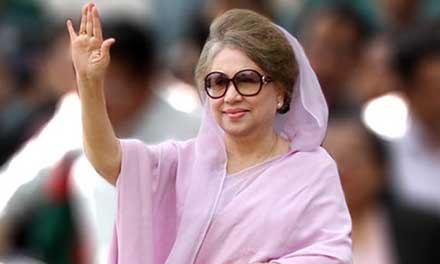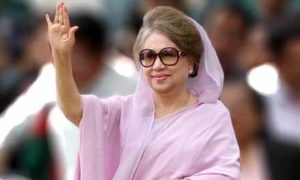 Alexander Charles Carlile, Baron Carlile of Berriew, is a Queen's Counsel and a Crossbench member of the House of Lords. In the past, he successfully defended Princess Diana's butler, Paul Burrell, against charges that he had stolen millions from her estate.
Lord Carlile in July 2017 had invited representatives from the BNP and Awami League for a privately-organized seminar at the House of Lords. The report further stated that the Awami League delegation comprised two of the Prime Minister's advisors – Moshiur Rahmand and Gowher Rizvi – who failed to appear after initially confirming their participation. Awami League claimed they thought it was a parliament-sponsored seminar when they confirmed their participation.
Baron Carlile later responded, saying the Awami League did not provide valid reasons for not attending the seminar.
It may be mentioned that Bangladesh's Supreme Court on Monday halted the release of opposition leader and former Prime Minister Khaleda Zia on bail, deepening a political crisis ahead of a national election due in December.
The top justices suspended a lower court's decision to grant Zia bail until May, prompting a sharp reaction from her lawyers who said it was part of a campaign by Prime Minister Sheikh Hasina to silence the opposition.
(Parts of this article was first published on banglatribune.com)