Internet services have been restored in Myanmar following large-scale vehement anti-coup protests across the Country. 
Internet services were temporarily shut in Myanmar on Saturday following orders from the Myanmar Ministry of Transport and Communications (MoTC). 
The Myanmar military had also imposed blockade on popular social media platforms Twitter and Instagram. 
Earlier in the week, the Myanmar military also imposed a blockade on Facebook.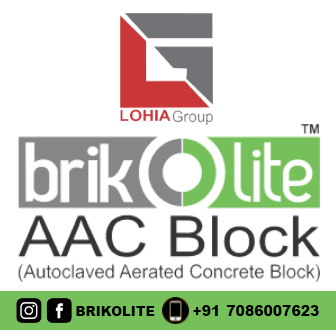 Crowd in tens of thousands took to the streets of Yangon, Myanmar's commercial capital, against the military coup in the Country on Sunday. 
The protestors also demanded the release of Aung San Suu Kyi, whose elected Government was toppled by the Army on February 1. 
Anti-coup slogans like – "Long live Mother Suu" and "Down with military dictatorship" reverberated the air of Yangon on Sunday. 
The protests were the biggest demonstrations in Myanmar since the 2007 Buddhist monk-led Saffron Revolution. 
Thousands protesting in #Myanmar today against the Military coup. Biggest protests yet despite continued detentions & social media crackdown.

From city of Yangon one week after coup: pic.twitter.com/21TWnhKlZ6

— Joyce Karam (@Joyce_Karam) February 7, 2021
Myanmar's military seized power in the early hours of Monday, bringing the Country's troubled democratic transition to a sudden halt and drawing international outrage. 
The Myanmar military is finding it difficult to contain the anti-coup demonstrations in the Country as thousands of people, including students, teachers and civil servants have taken to the streets to register their protest against the coup. 
Protests in downtown #Yangon have ended peacefully this evening, after tens of thousands turned out to demonstrate against the military regime in #Myanmar. Here's a video taken by our team towards the end of the day at Sule Pagoda. #WhatsHappeningInMyanmar pic.twitter.com/2FUG5XhAZz

— Frontier Myanmar (@FrontierMM) February 7, 2021
The scenes of protests in Myanmar.
SAVE MYANMAR CITIZENS#WhatsHappeningInMyanmar#WeVotedNLD pic.twitter.com/nNRnNQ3sN2

— ~ A Thwelt ~ (@callmethwelt) February 7, 2021
"We will fight until the last minute and our revolution has started today."

SAVE MYANMAR CITIZENS#WhatsHappeningInMyanmar#FightForDemocracy pic.twitter.com/SjcBuTQRy3

— suzan (@suzan72253862) February 7, 2021
UNITY is our STRENGTH

We keep having nightmares since day 1 and now we are on Day 7, we lost contact with our family & friends, there is no rest assurance that all our family are safe in Myanmar.
We know everyone is trying the best. #FightForDemocracy#WhatsHappeningInMyanmar pic.twitter.com/UoDmdF98M5

— Jonginnie_mspt (@KimJong67931293) February 7, 2021
Please! Save Myanmar ???
We really need help.
DAY-7

NO MORE SILENCE#FightForDemocracy#WhatsHappeningInMyanmar pic.twitter.com/SzrOX98Zv1

— EiMyat_emm (@EimyatE) February 7, 2021