Indian Railways on Monday handed over 18th AC-DC 1350 HP diesel electric locomotive to Myanmar Railways.
These locomotives were supplied by RITES and manufactured by Diesel Locomotive Works, Varanasi.
As per the vision of Prime Minister Narendra Modi, Indian Railways is playing a pivotal role in developing cordial relations with the neighboring countries. India and Myanmar have been enjoying cooperation in the Railway sector over the last two decades.
To further boost the cooperation between the two countries, Rajen Gohain, Minister of State of Railways, attended the formal handing over ceremony of 18th AC-DC 1350 HP diesel electric locomotive to Myanmar Railways.
These 18 locomotives are fitted with micro-processor control based system. 1350 HP AC/DC main line diesel locomotives with maximum speed of 100 KM PH have been customised for Myanmar Railways.
They are extremely fuel-efficient and equipped with the latest features. Most of these supplies in the railway sector have been carried out under Indian Line of Credit. As per the agreement schedule, all locomotives were to be delivered by September, 2018. They have been delivered six months ahead of the schedule.
Speaking on the occasion, Rajen Gohain expressed his pleasure on the close cooperation between the two railway systems on regular basis for the last 20 years.
He also congratulated Indian Railways for completing the project, much ahead of delivery schedule and providing locomotives with many contemporary new features over the earlier supplies.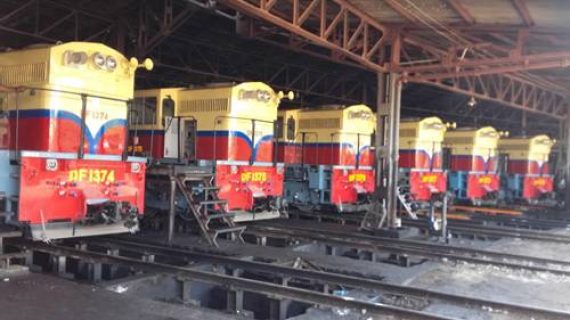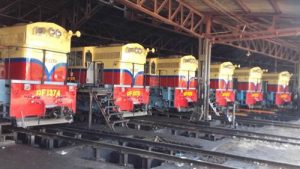 Union Minister Gohain thanked the Indian Embassy in Myanmar for their full coordination and assistance with the Myanmar authorities in easy facilitation of the project. The Minister said that this association will help strengthen friendly border relations with India.
On the occasion, U Thant Sin Moung, Minister of Transportation and Communication mentioned the valued cordial relationship between the two countries and how it can go beyond the present interaction. He showed keen interest in the training programmes offered by the Indian Railways and on the Signaling and Telecommunication systems.
RITES, a Public Sector Enterprise under the Ministry of Railways, is the export arm of the railways undertaking various projects worldwide. RITES has engaged in the supply of Railway rolling stock (locomotives, coaches, wagons, permanent way maintenance vehicles), maintenance of railway infrastructure, technical studies, training of Myanmar Railway officials.
Soon, RITES would take up the study for upgradation & maintenance of workshops. A team of experts from Diesel Modernization Works, Patiala would visit Myanmar soon.