Has Christianity become a threat to the established order in areas controlled by Myanmar's United Wa State Army (UWSA), the nation's largest and best-armed rebel army situated in its remote northeastern hills?
Or does China aim to further consolidate its near-monopoly on Myanmar's peace process by squeezing out rival Western nongovernmental organizations (NGOs) and blocking potential Western agents from accessing the area while masquerading as Christian missionaries? These questions have been raised by Swedish journalist in an article published on Asia Times.
The China-aligned UWSA's political wing, the United Wa State Party (UWSP), issued a September 9 statement instructing all of its military officers and administrators to "find out what the [Christian] missionaries are doing and what are their intensions."
The Chinese language statement, obtained and reviewed by Asia Times, pledges to punish any local administration cadres who support missionary activities, bans the construction of new Christian churches, and requires that priests and workers in existing churches must be local not foreign.
The announcement also bans religious teaching in schools in the Wa Hills area and UWSP functionaries are as per the order no longer allowed to be members of any "religious organizations."
The edict uses the Chinese term jidujiao for Christianity, the term for Protestants and evangelical Christians, and not tianzhujiao, which is used to denote Roman Catholics. It thus seems that only certain Christians will be targeted by the new order.
Hardly coincidentally, the announcement comes after John Cao, an ethnic Chinese pastor and permanent US resident of the state of North Carolina, was arrested in China in March for illegally crossing the Sino-Myanmar border. In June, he was sentenced to seven years in prison on immigration-related charges.
According to Christianity Today, a US-based website, Cao had helped to build 16 schools that serve around 2,000 children in the Wa Hills area. With the help of Christians in China, Cao was also able to bring in 100 tons of clothing and supplies to the poor region, the report said.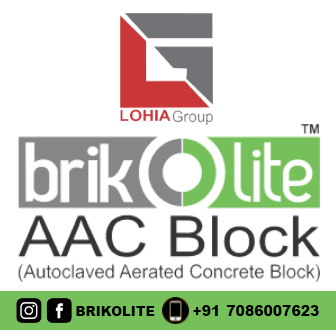 The website quoted Cao's wife Jamie Powell as saying that her husband acted because he "was shocked by the poverty he saw" in the Wa Hills, which straddle the border between China and Myanmar. He saw "children without clothes" and a "makeshift school with a pigpen adjacent to the classroom."
He also noted that the region's child mortality rate was exceptionally high, the report said.
According to Powell: "It's is clear to us that John was set up for arrest because of his faith-driven work and accused of facilitating organized border crossing. This charge is often used to prosecute human traffickers."
Cao, a prominent figure in China's "house church movement" — where believers gather at home rather than in officially approved and tightly controlled churches — first became active in the Wa Hills in 2013.
Because "house church" members are heavily persecuted in China, it is plausible that Cao was being watched by Chinese authorities even before he travelled to the Wa Hills.
How he ended up there is uncertain, but it possible that he had heard of an existing, small Christian minority among the Wa and wanted to work among them.
There is no reason to believe that Cao was more than a philanthropic church worker, but the Chinese as well as the UWSP may see the emergence of faith-based organizations and movements as a challenge to their authority.
Around a century ago, mainly American evangelical missionaries converted some Wa to Christianity. As such, there were churches in the area when it was taken over by the insurgent Beijing-backed Communist Party of Burma (CPB) in the early 1970s.
Although atheist, the CPB allowed the churches to continue functioning, but any kind of religious work was not encouraged by the party. The CPB held control over the Wa Hills until a mutiny broke out among the predominantly ethnic Wa rank-and-file of the party's armed forces in 1989.
The CPB's leaders, orthodox Maoists steeped in the tradition of China's Cultural Revolution in the 1960s and 1970s, were forced into exile into China, where Chinese authorities provided them with housing and pensions.
The CPB's army, once heavily supplied by China, subsequently split into four different ethnic armies of which the UWSA, with between 20,000 and 30,000 soldiers, emerged as the strongest.
In the late 1980s, China switched from exporting revolution to promoting trade with its neighbors and many UWSA leaders and their associates grew rich on trade with China and Thailand, including from the illegal narcotics trade.
But those capitalist gains have not transplanted the old communist mindset when it comes to issues of governance. A Sinologist who examined the UWSP's September 6 statement says that the text is completely "people's republican" and that "it could not have been done better in Beijing."
China has cause to be suspicious of foreign missionaries in the Wa Hills, especially those with American connections. In the 1920s, Vincent Young and other American missionaries developed a writing system based on Latin letters for the Wa language which was used in hymnbooks and other religious literature.