Bhutan Prime Minister Tshering Tobgay while addressing a press meet said that the French artist's graffiti on holy and public places in the country is a serious offence and the harshest penalty will be imposed on the artist after thorough investigation, according to a Kuensel report.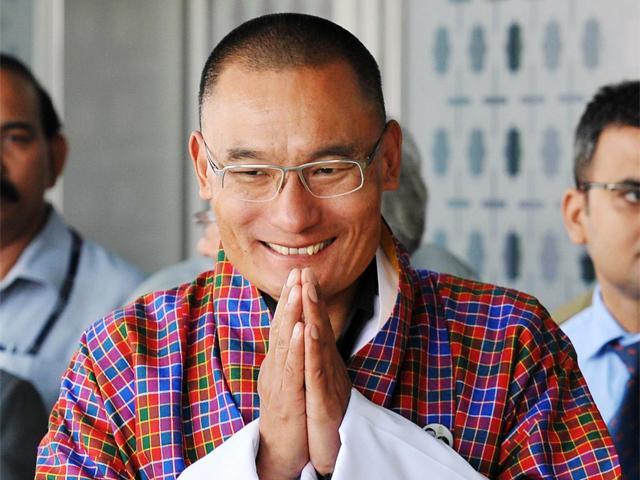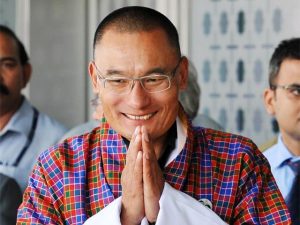 "We are going to conduct a thorough investigation of the offence and the harshest penalty will be levied out to the accused," the Kuensel reported quoted Bhutan Prime Minister as saying.
Lynpo Dawa Gyeltshen, the Home Minister of Bhutan also said that the Ministry is currently discussing with relevant stakeholders regarding the issue of graffiti left on holy sites in Thimphu, Punakha and Paro.
Gyeltshen also added that necessary action will be taken by the stakeholders after proper deliberation.
Lynpo said that the French artist arrived in Bhutan through Amankora and was in the country for about two weeks.
The graffiti in the holy and public places in the country came to light only after two weeks after which the government was apprised of the situation.
Lynpo also further clarified that the Ministry has questioned regarding its failure to protect monuments of worship and historical importance in the country but he justified that the Ministry cannot be held responsible for every tourist activity that happens in the country.
Since it is not possible for the Home Ministry to looks after every tourist that visit the country, the Tourism Rules and Regulations were implemented  in 2017, which includes the lists of do's and don'ts in the country and the roles that has to be played by tour operators and guides.
The people visiting the country are expected to abide by these norms, reported Kuensel.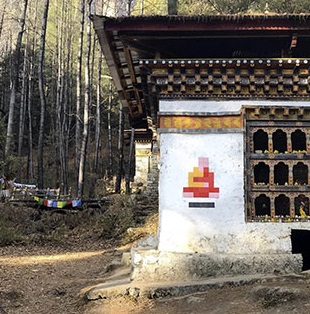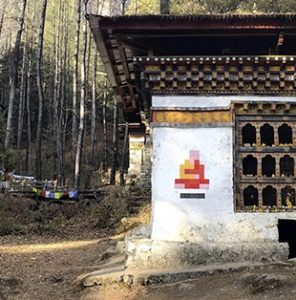 Officials of the Tourism Council of Bhutan said that the matter is still under investigation and a formal report has been filed.
A final decision will be made after the stakeholders come together for a final meeting.
A French Graffiti artist came under strong criticism after he posted a video clip of installed art pieces resembling a Tibetan mandala made of tiles inside Cheri Monastery and pictures of his other works in Bhutan.
Though the artworks were later removed, it still caused uproar among the peace-loving Bhutanese people, the reported added.