A total of 1,470 Bangladeshi convicts are languishing in different jails in India, revealed the latest report compiled by the National Crime Records Bureau (NCRB)-Prison Statistics India 2019.
The report said 228 convicts from Nepal and 155 convicts Myanmar are also languishing in different jails.
The number of prisoners (convicts and undertrials) of foreign nationality has increased from 5,168 in 2018 to 5,608 in 2019, having increased by 8.51 percent during this period.
The report said the percentage share of foreign prisoners, out of the total prisoners, has increased from 1.1% in 2018 to 1.2% in 2019.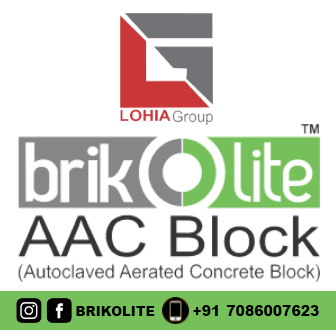 Among 5,608 prisoners of foreign nationality at the end of 2019, a total of 4,776 were males and 832 were females.
The report further said among these foreign national prisoners, 38.7% (2,171 inmates) were convicts, 53.1% (2,979 inmates) were undertrials and 0.7% (40 inmates) were detenues.
The report said West Bengal has the highest number of foreign convicts lodged in their jails (63.5%, 1,379) followed by Uttar Pradesh (6.5%, 142) and Delhi (4.4%, 96) at the end of 2019.
Among the foreign undertrials, the highest number of foreign undertrials were from Bangladesh (35%, 1,043 undertrials) followed by Nigeria (23%,686 undertrials) and Nepal (17.4%, 517 undertrials) at the end of 2019.
West Bengal has also reported the highest number of foreign undertrials lodged in their jails (19.3%, 576) followed by Maharashtra (15.6%, 466) and Delhi (12.9%, 384) at the end of 2019.
The report further revealed that except Mizoram, none of the states in the Northeast has any women jail.
Only 15 states and Union territories are having women jails (31 women jails) with a total capacity of 6,511 in India.
These states and UTs (number of jails, inmates capacity) are – Rajasthan (7 jail with 1,048 inmates), Tamil Nadu (5 jails with 2018 inmates), Kerala (3 jails with 232 inmates), Andhra Pradesh (2 jails with 280 inmates), Bihar has 2 jails with 152 inmates) and Gujarat & Delhi have 2 women jails each with 410 and 648 inmates respectively
Karnataka has 1 jail with 100 inmates, Maharashtra has 1 jail with 262 inmates, Mizoram has 1 women jail with 90 inmates, Odisha has 1 jail with 55 inmates, Punjab has 1 jail with 320 inmates, Telangana has 1 jail with 250 inmates while Uttar Pradesh & West Bengal have 1 women jail with 420 and  226 inmates respectively.