Bodo Sahitya Sabha (BSS) chief Toren Boro on Friday said due to globalisation and technological advancement many tribal languages have faced extinction threat.
"In today's age of globalization and technological advancement, the Bodos are made to struggle for establishment of their language in world platform," Boro said.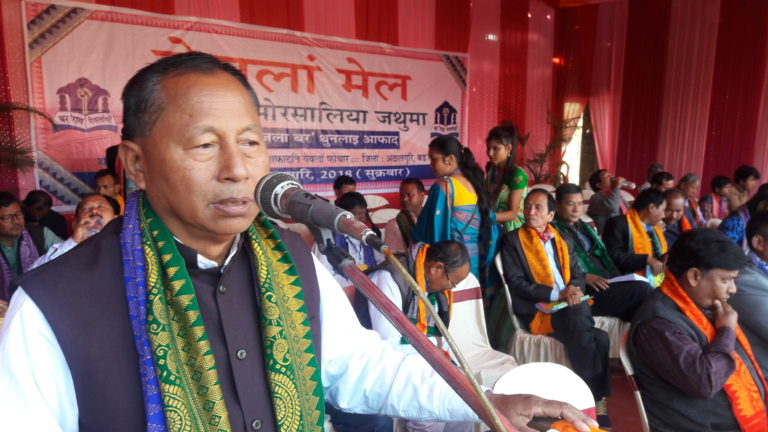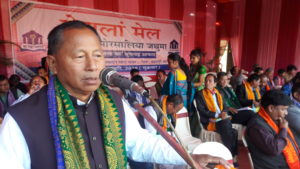 According to experts, nearly 100 languages in the country are in danger.  While certain languages like Pali and Ahom have already become extinct, the majority of tribal languages are in danger.
These include Saura and Kui in Orissa; Aiton in Assam; Zakhring in Arunachal; and Yakha, Koda and Kharia Thar in Bengal; Vishavan and Thachanadan in Kerala; Sunam in Himachal Pradesh; Ralte in Mizoram and Phudagi in Maharashtra.
BSS president Boro slammed the Assam government over non-fulfilment of its various demands related to the Bodo-medium education, including creation of a separate directorate for Bodo medium.
"The government has been delaying the issue of creation of separate directorate for Bodo medium education," said the BSS president.
Boro was speaking at the 55th annual conference of the Udalguri district committee of Sabha at Barlampha Harimu ground in Panery here, which concluded on Friday.
The two-day event organized by Panery Primary unit of BSS witnessed various colourful programmes. The open session presided over by BSS Udalguri president Kameswar Boro was inaugurated by former MLA of Mazbat, Rakheswar Brahma.
The Mangal Chandi Brahma Literary Award-2018 was given away to physician Liladhar Brahma for his book 'Bodo Mwsanay' at the event. The Panam Chandra Boro Award-2018 was conferred to a meritorious student.