The adya shraddha of noted Bodo writer, novelist Chittaranjan Mashahary was held on Tuesday at his native village of Belguri in Kokrajhar with a day long programme.
Mashahary, who was considered as 'Sambrat of Bodo novels' with over 70 books including 60 Bodo novels, six short stories and three Assamese novels and short stories died on January 16 last after prolonged old-age related ailments. He was over 70 years at the time of demise.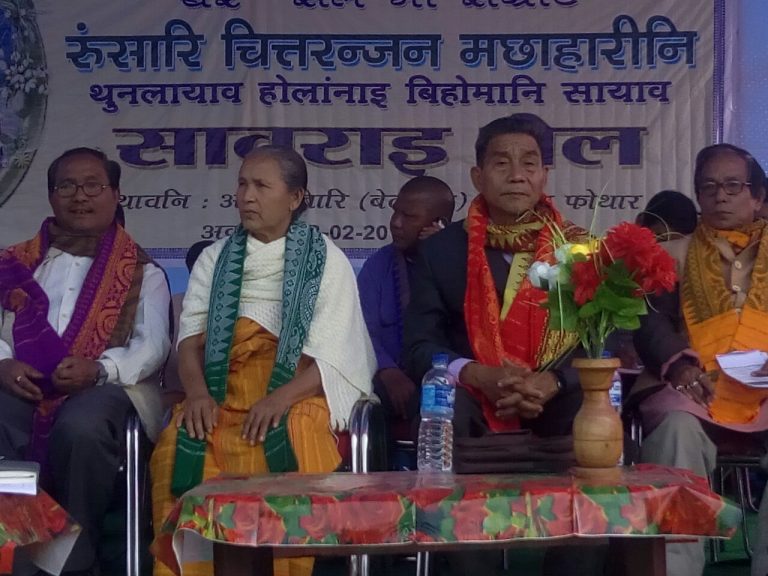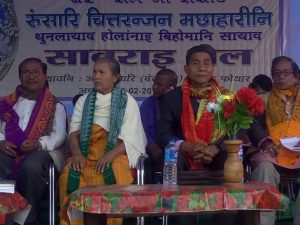 On the occasion, a memorial meeting was also held where the life and contributions of Chittaranjan Mashahary towards the Bodo literature were discussed.
A souvenir was also released on the day.
The President of Bodo Sahitya Sabha Toren Boro, BTC Executive Member Rajib Kumar Brahma, former Rajya Sabha MP and Sahitya Academy awardee Urkhao Gwra Brahma, ex-president of All Assam Tribal Sangha Ranjit Kumar Borgoyary were among those attended the programme
Known as sambrat of Bodo novel, Mashahary, a literary pensioner, is considered to be the greatest Bodo novelist of all times.
He brought a kind of revolution in the arena of Bodo novel writing.
He was a recipient of Pramad Chandra Brahma Literary award from BTC administration in 2014 and Sameswari Brahma literary award from Bodo Sahitya Sabha, besides receiving felicitations from different organizations for his immense contribution to the field of literature.