A day after the death of a school teacher at Khowai district hospital in Tripura, the All Tripura Government Doctors' Association (ATGDA) on Saturday denied the claim of the teacher's son, who is an intern doctor, as reported in the media.
A news report was published on Friday on the basis of the claims of the son and family members of the 52-year-old school teacher from Khowai, identified as Tarun Kumar Nag.
The school teacher, who tested positive for COVID19, was declared dead by the Khowai district hospital.
However, his son, Dr Trideep Nag, an intern doctor at GBP hospital, had claimed that his father was alive and took him to GBP hospital. But the GBP hospital authority also declared him dead.
Khowai District Committee of the ATGDA in its clarification in Bengali said: "Yesterday, at 12:10 pm on October 1, family members took a patient, namely Tarun Kumar Nag, to the hospital. The family members informed that he was suffering from breathing problems for quite a few days."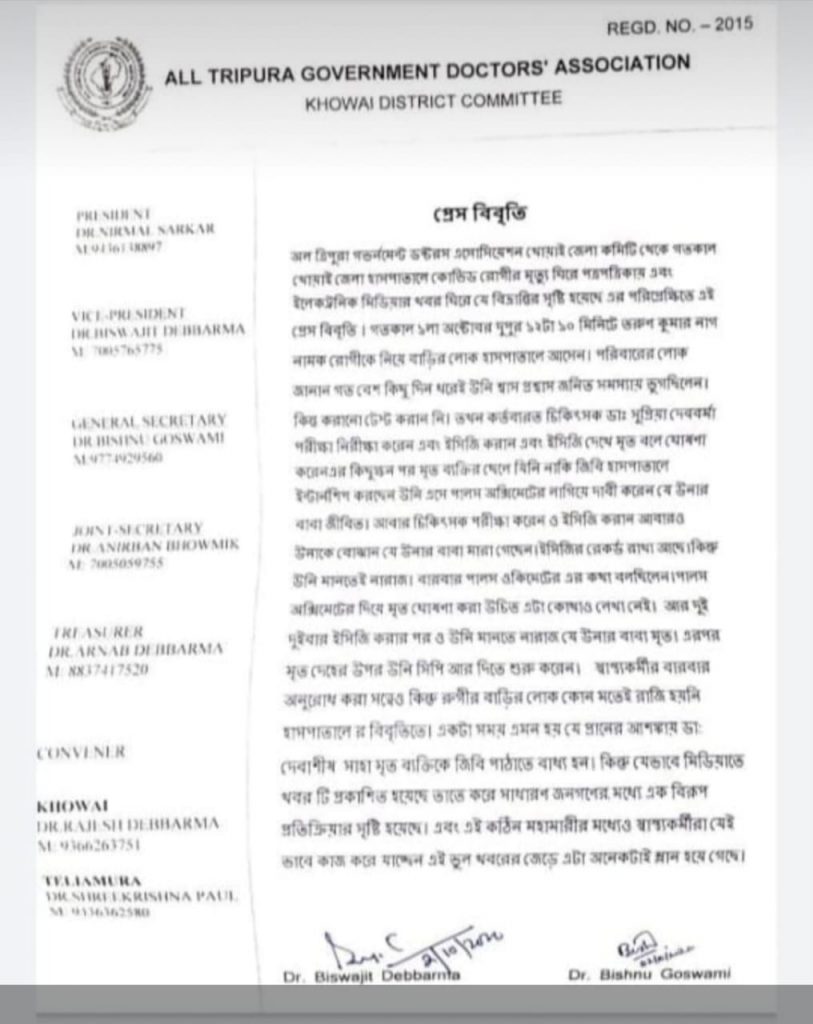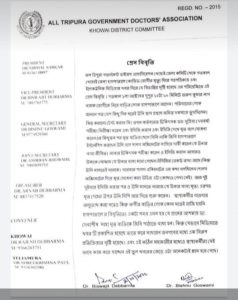 "On-duty doctor, Dr Supriya Debbarma checked him and his ECG was done and after examining the ECG declared him dead. After some time, the deceased persons' son, who is doing internship at GBP hospital, after fitting oxymeter demanded that his father was alive.
"The doctor again examined, got the ECG done again and explained to him that his father passed away. The ECG has been recorded. But he did not want to accept it. He repeatedly mentioned about the pulse oxymeter.
"It is not written anywhere that a person should be declared dead with pulse oxymeter. He was not ready to accept that his father was dead even after doing ECG twice. After that he started applying CPR on the body of the deceased.
"Despite requests from the health workers, the family members of the patient were not ready to accept the statement of the hospital. At one point of time, due to threat to life, Dr Debasish Saha was compelled to send the deceased to GBP," the doctors' association clarified.