There is uncertainty among the healthcare workers of India regarding the safety aspect and side-effects of the Covid-19 vaccines, which will be rolled out soon.
The centre has announced to start the immunization process in the country from January 16.
Health workers feature on the top in the priority list of receiving the vaccines.
"The first question I get asked is whether the vaccines are safe. People including doctors are wary of the fact that the vaccines have come out so early. They are not able to fully rely on the safety the vaccines are supposed to provide," a report quoted Suranjit Chatterjee, senior consultant internal medicine at the Indraprastha Apollo Hospital in New Delhi.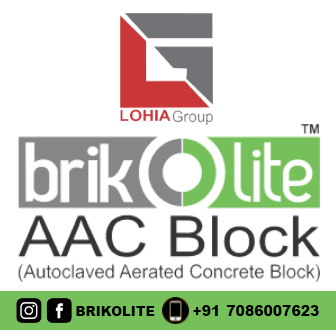 According to sources, the majority of health workers who concerned with developing side-effects like fever and severe body ache after receiving the vaccine.
Reports of adverse effects occurring in people abroad after vaccination have only fuelled fear among health workers and the public alike in India.
Also read: Covid19: Volunteer who took Covaxin dose dies, Bharat Biotech claims death not related to vaccine 
"Doctors and other health staff are unsure of the severe complications arising out of the Covid-19. There are reports of adverse reactions in patients following vaccination in other countries," said Sonali Malhotra, ENT specialist at the Lady Hardinge Medical College.
However, associate professor of the department of medicine, AIIMS Delhi, Neeraj Nischal said that the adverse events of a vaccine commonly occur and are indicative of the fact that it is actually working.
Vaccines help the human body in developing immunity by replicating an infection, thereby making the immune system to produce T-lymphocytes and antibodies.
This process by which the body develops immunity can lead to minor symptoms such as fever, swelling or soreness at the injection site, which is normal, said Nischal.
The Covid-19 vaccines were developed at a remarkable pace of less than a year, which otherwise takes a few years to develop.
This is one aspect that has given rise to fear about the vaccines' side-effects among the public.
Nischal further said that then technological advances and prior research facilitated the vaccine development process and initial trials confirmed the vaccines to be safe and well-tolerated.
Sanjay Roy, head of the department of community medicine, AIIMS Delhi and the principal investigator of Bharat Biotech's Covid-19 vaccine said that the vaccines were approved after trials on all categories of people, including patients with co-morbidity.
The indigenously made Indian vaccine is currently under phase III trial.
"The development of any drug involves benefits and side-effects but the advantages of vaccines outnumber the side-effects," Sanjay Roy.
Roy also asked the public to read scientific literature and medical journals to know more about the vaccines' safety and not be influenced by rumours circulating on different social media platforms.