The high concentration of fluoride in ground water in various localities of Tangla town in Udalguri district of Assam has been a cause of concern specifically from Ward No 3 of Tangla town.
Local residents in Ward No 3 have reported of severe forms of paralysis and disability related cases.
The neighbouring places like Chamuapra, Borjalah, Milanpur and Medhipara Chuba have also recorded high fluoride content.
According to a report, underground water of 20-60 ft range of the town recorded fluoride content ranging from 1.7 -2.3 milligram per litre of water.
The people of Tangla have been using hand pump water for household purposes for the past six years.
The residents despite paying taxes to town committee have been deprived of potable drinking water facility by the government.
The water supply scheme of Tangla Town Committee (TTC) has been lying defunct since  November 2012 due to liabilities of electricity bill to APDCL amounting to Rs. 28,60887 as of 2011 as per statistics received from TTC authorities.
The two water reservoirs of TTC in Chitranagar and Jalukbari area of Tangla are lying in pitiable condition.
There were a total of 379 consumers who were supposed to pay Rs 40 per month for the service.
An amount of Rs 441788 is also due to be paid by the consumers to TTC.
The incumbent chairman of TTC who is none other than Executive Member, BTC, Bonjar Daimari is alleged to have been running tyrannical governance in the functioning of the TTC.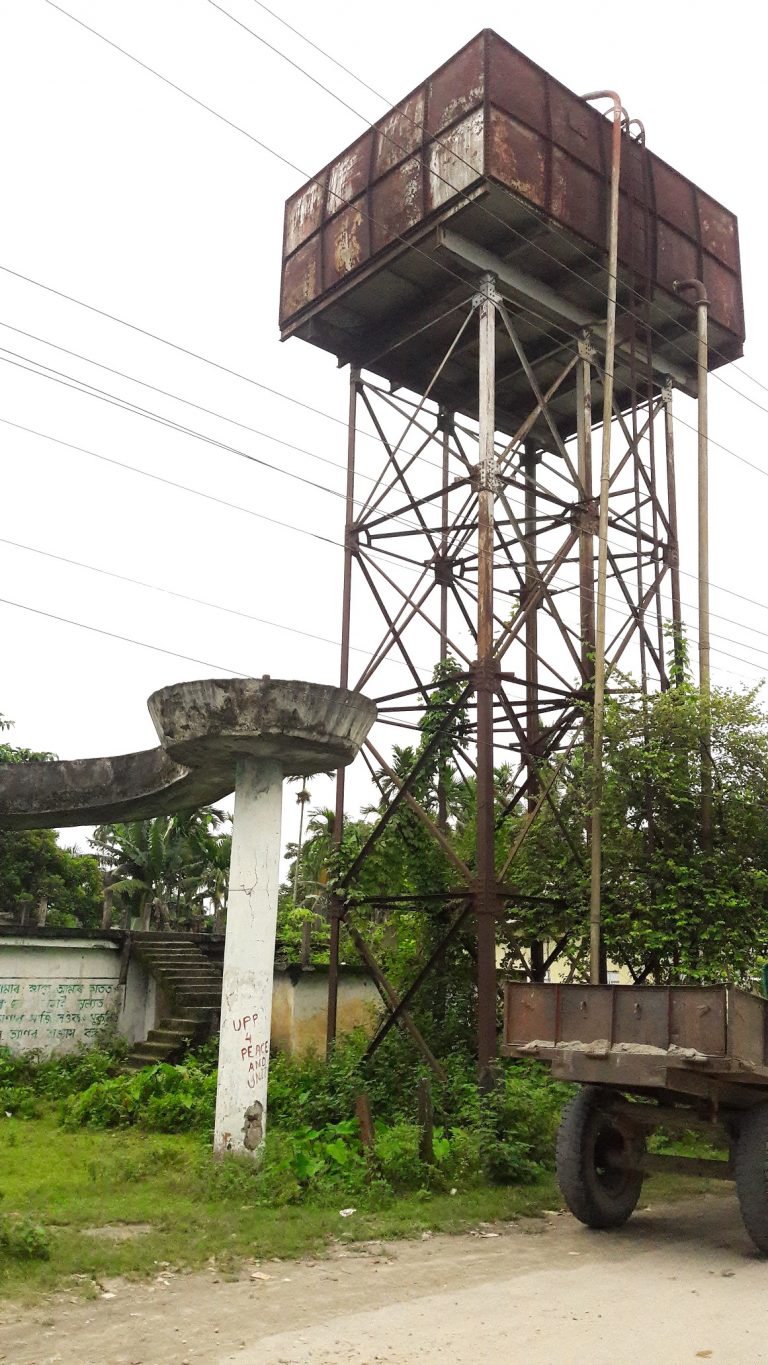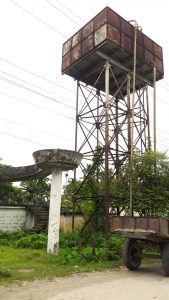 The TTC which despite generating huge amount of revenue has exhibited lackadaisical attitude be it in scientific solid waste management as most of the solid waste is disposed of in various low-laying pocket of the town.
It also lacks proper sewerage system as it lacks a cess pool cleaner to clean up the overloaded sanitary latrine tank.
The people of Tangla town which has an approximate population of 50000 in four wards has expressed great resentment in the functioning of the local body.
Ironically no elections are held for the posts of chairman, vice-chairman and four ward commissioners as loyal personalities who are in close rapport of local politicians are selected for the post.
Informing this correspondent on condition of anonymity a JE of TTC said, "The water reservoirs have been damaged along with the pipelines. There need to be a new water supply project."
BTC supremo Hagrama Mohilary had himself assured of starting up  water supply scheme for providing potable drinking water to the people of the town.
But no such steps have been taken till date.