At a time everyone is waiting to have a shot for the Covid19 vaccine to be available in the market, the common people will have to wait till 2022 for a shot of the vaccine.
This was stated by AIIMS director Dr Randeep Guleria, who is also a member of the national task force on the Covid19 management in India.
Dr Guleria in an interview with CNN-News18 said it will take more than a year for the Covid19 vaccine to be easily available in the Indian markets for the common people.
Also read: AstraZeneca, Johnson & Johnson resume clinical trials of COVID19 vaccines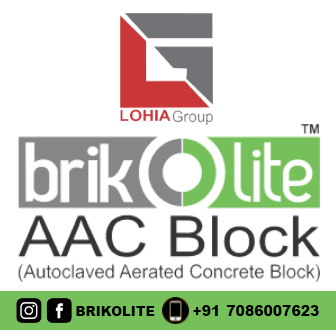 A media report quoted Dr Guleria as saying: "In our country the population is large; we need time to see how the vaccine can be bought from the market like a flu vaccine and take it."
Regarding the challenges India will face to make the Covid19 vaccine available, Dr Guleria said the main focus would be the distribution of the vaccine so that it reaches every part of the country.
Also read: DGCI grants approval for clinical trials of COVID19 vaccine Sputnik V in India
He said the biggest challenge is maintaining the cold chain, having adequate syringes, adequate needles and get it delivered to the remotest part of the country in a seamless manner.
The All India Institute of Medical Sciences (AIIMS), New Delhi director said another challenge would be to figure out the positioning of another vaccine which will come out later and be more effective than the first one.
He said the Covid19 infection will not vanish with vaccination.
Dr Reddy's was granted approval by the Drug Controller General of India (DCGI) to conduct clinical trials of COVID19 vaccine Sputnik V.
The global pharmaceutical company headquartered in India was allowed to conduct phase 2 and 3 clinical human trials of the COVID19 vaccine made by Russia.
The health ministry of Russia in August said they started production of the first batch of vaccines against COVID19.
Russian President Vladimir Putin announced Sputnik V, which is named after the space satellite launched by Moscow in 1957, as the world's first registered vaccine against COVID19.
The Russian Direct Investment Fund (RDIF) and Dr Reddy's Laboratories Limited on September 16 agreed to cooperate on clinical trials and distribution of Sputnik V vaccine in India.
COVID19 vaccine Sputnik V was registered on August 11.
Meanwhile, Hyderabad-based Bharat Biotech International Ltd (BBIL) said it is going to manufacture 10 types of vaccines, including vaccines to treat malaria and Covid19, in its upcoming unit in Odisha.