On the day when Assam's COVID19 tally stands at 79,667, a total of 1,519 other patients, who were earlier infected by the virus, were discharged from the hospitals across the state on Monday.
Sharing the news, Assam health minister Himanta Biswa Sarma in a tweet on Monday night said: "Discharge Alert 1519 patients discharged today."
"Another good day when so many recovered patients are heading back to their families. Good job doctors & nurses!" he added.
With the release of 1,519 patients, the total number of patients discharged from hospitals or Covid Care Centres across Assam increased to 56,734 on Monday.
Assam currently has 22,733 active COVID19 patients.
Assam registered 2,792 new COVID19 positive cases on Monday, taking the state's overall tally to 79,667.
Health minister Sarma in an earlier tweet said the new cases have been detected, out of 49,510 tests conducted in the last 24 hours.
"Alert ~ 2792 #COVID cases detected today out of 49510 tests done in last 24 hours," health minister Sarma said.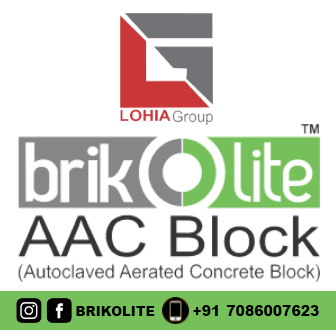 The health minister informed that Assam's positivity rate stands at 5.63%.
Of the positive cases, Kamrup Metro has reported 458 cases, 227 has been detected in Cachar, Dibrugarh has reported 225 cases while a total of 195 positive cases have been detected in Kamrup Rural district.
On Monday 8 more positive patients succumbed to COVID19 infections in Assam, taking the state's death toll to 197.
The victims are from Tinsukia, Darrang, Dibrugarh, Cachar, Golaghat, Udalguri, and Kamrup Rural districts.
Cachar district has reported the death of two positive patients. The victims from Cachar have been identified as 45-year-old Jibon Roy and 57-year-old Mozibur Islam Hazari.
The other victims have been identified as 64-year-old Priyabrata Acharjee from Tinsukia, 60-year-old Upen Deka from Darrang, 69-year-old Banwari Lal Todi from Dibrugarh, 65-year-old Matiur Rahman from Golaghat, 24-year-old Junah Chetry from Udalguri and 78-year-old Suren Mahanta from Kamrup Rural district.
? Discharge Alert

1?5?1?9? patients discharged today

Another good day when so many recovered patients are heading back to their families. Good job doctors & nurses!

?Total Discharged Patients: 56734
?Active Patients: 22733

9:55 PM/Aug 17#AssamCovidCount #AssamFightsCovid pic.twitter.com/GGGk20NkGP

— Himanta Biswa Sarma (@himantabiswa) August 17, 2020