Former general manager of Food Corporation of India (FCI) G.S.S. Raja Shekhar has been arrested on Wednesday by BIEO, Assam in connection with a multi-crore scam of missing rice truckloads.
Raja Shekhar, who was serving as the general manager of FCI at Guwahati in 2013-14, was arrested by the sleuths of the Bureau of Investigation (Economic Offence) after he was produced before the court of the chief judicial magistrate (CJM), Kamrup Metro on Wednesday.
The former FCI official retired in 2020.
Earlier, former FCI general manager and Indian Railway Service (IRS) officer Lakheswar Saikia was arrested in connection with the case.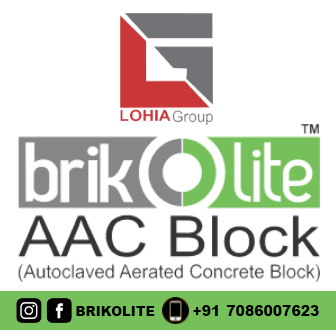 Also read: Arun Kumar Rai, the 'protagonist' of FCI's missing rice trucks scam continues to be at large
In 2013-14, a total of 111 truckloads of rice worth Rs 5 crore (suit value) were stolen by FCI contractors allegedly in connivance with FCI officials.
Allegations of anomalies in paddy procurement were also raised against Indian Railway Service (IRS) officer Bhaskar Hazarika, who served as general manager of FCI at Shillong and Devanand, who served as general manager of FCI at Guwahati.
Later, the authorities demoted Devanand to the rank of deputy general manager (DGM) at the FCI zonal office in Guwahati.
According to the data, available with Northeast Now, FCI lost a total of Rs 2.36 crore due to the missing of truckloads under the contract routes from FCI Nagaoan godown to Tawang and Nagaon to Seppa.
Two cases were lodged with the BIEO, Assam Police including BIO Case No 8/2018 related to RKK Enterprise over loss of 10 trucks (missing) and BIO Case No 11/2018 related to 4A Enterprise over loss of 101 trucks (missing).
Out of the total loss incurred was Rs 2.36 crore, the recovery made from the officers and staff of FCI was Rs 88 lakh while Rs 97 lakh was recovered from the contractors.
FCI won the money suit filed against the contractors M/s 4A Enterprise and M/s RKK Enterprise at the district courts of Nagaon and Jorhat.
The courts held the transport contractors guilty in the case filed against the FCI.
The court directed the FCI to recover the money suit value of properties owned by Arun Kumar Rai, proprietor of 4A Enterprise and the proprietor of RKK Enterprise.
Sources said the proposal for the termination of the transport contractors on the Nagaon to Seppa in Arunachal Pradesh route was not accepted by Raja Shekhar, then general manager of FCI, due to scarcity of stocks at FSD, Seppa.
It has been alleged that Assam Police have been pressurised to release former general manager Shekhar by a section of FCI officials.
Meanwhile, former FCI general manager Raja Shekhar's bail plea has been rejected by the court.
Raja Shekhar's bail plea was moved by his advocate, Shantu Chakraborty.
After his arrest, Raja Shekhar was produced before the court which sent him to judicial custody.