The industries and cement plants in Meghalaya are likely to come under the scanner of the committee on environment of Meghalaya Legislative Assembly in connection with polluting the environment.
Regarding sewerage treatment by industries and cement factories in the state, Independent MLA from Mawphlang constituency, S. K. Sun, who heads the Assembly committee,  said, "We have decided to inspect different industries and cement plants at Byrnihat, Umïam and Jaiñtia Hills to know how they discharge their wastes."
Also read: Meghalaya: JNV Mawphlang asked to close down
"In paper it is alright and sitting in the table, everything seems to be alright. Now, we need to verify and will not delay this inspection, to see if these industries have ETPs or not," added Sun.
On alleged violation of forest Act by cement factories, Sun said that the forest department said they have legal papers obtaining mining lease, but "we will go for field visits to industrial areas/parks and after spot inspection to know the real picture."
The committee also pulled up the state transport and Meghalaya State Pollution Control Board on black smokes emitted by vehicles including trucks for their failure to contain the smoke emission which led to air pollution.
"We have given 15 days' time to the pollution board to come up with a report as to how many cases have been penalized or taken up, and how many pollution testing stations have been set up to ensure that these vehicles do not emit black smoke," committee member and Mawsynram MLA, Himalaya Shangpliang said.
Shangpliang said the committee also expressed great concern over illegal stone quarrying and mining, and soil collecting from river beds which caused environmental hazards and directed the forest department to penalize people indulged in such illegal activities.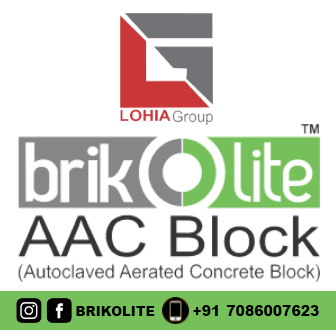 He pointed out that water sources and rivers in the state like the famous Lukha river in Jaiñtia Hills and Wahumkhrah and Umshyrpi in Shillong city are highly polluted, and the Umïam lake is facing a danger because of siltation and pollution.
On effluent treatment plants in hospitals, the committee found that many hospitals did not have incinerators to treat waste, except NEIGRIHMS.
The committee was assured that 8 out of 12 hospitals will be able to commission their treatment plants within 15 days.
"The state pollution control board was given 15 days to inspect all hospitals and submit a report to the committee. After getting the report, the committee will also inspect these hospitals," he said.
Another committee member and Umroi MLA, George B. Lyngdoh said that the Assembly committee was looking at mining department where concrete action plans have to be developed at the earliest possible to rehabilitate areas and rejuvenate the environment as well as water bodies carrying solid and liquid waste to down streams.
The mining and geology officials informed the committee that Rs 430 crore was collected (between 2015 and 2019) from mining and transportation of coal, and the cumulated amount was for restoring environment affected by mining.
"They are making the action plans with due approval of the national green tribunal. We told them that action plans should be also discussed with state PHE, water resources, forest, agriculture department which they have assured to do that," he said.