Internationally acclaimed actor from Assam, Adil Hussain is highly thrilled to know that the Garo movie Ma.Ama which is the only Indian feature film selected in the International Competition category at the Mumbai Film Festival (MAMI 2018).
'Ma.Ama' is a 123-minute Garo feature film by Dominic Sangma of Meghalaya.
Expressing his feeling about the movie, actor Adil Hussain on his Twitter handle on Tuesday stated: "Absolutely thrilled to know that 'Ma.Ama' from Meghalaya is in the Competition at Mumbai Film Fest. It's time for the Northeast India to shine. Spread its Wing to Fly High. Big Congratulations to Domonic Megam Sangma."
The film, directed by Dominic Sangma, has been produced by Anna Films.
The film, starring Philip Sangma, Brilliant Marak and Hailin Sangma, has been co-produced by Tojo Xavier.  The screenwriter of the movie is Dominic Sangma himself. The movie has been edited by Hira Das. The director of the photography is Acharya Venu. the music has been arranged by Anon Cheran Momin and Gabriel Ga're Momin
As per a review of the film Ma.Ama published on October 29, 2018 by The Hollywood Reporter  after Rima Das' 'Village Rockstars' (which was set in neighbouring Assam) swept last year's awards at the Mumbai Film Festival, it's the turn of another Northeast mountain film to focus attention on a little-known Indian region.
In place of the hopes and dreams of the charming youngsters in Das' film, debuting filmmaker Dominic Sangma's 'Ma.Ama' centres around a spry old gentleman who feels the time has come to settle his earthly affairs as he peers into a distressingly unknown future.
Sangma rummages through his family history to create a convincingly realistic, present-day portrait of his aged father, who is a pious Catholic. The pervasiveness of Christianity in the northeast state of Meghalaya will come as a surprise to many Westerners and could offer a bridge into the narrative, poised between fiction and documentary. However, the leisurely pace and two-hour running time will make this Indo-Chinese co-production a hard sell outside festival venues.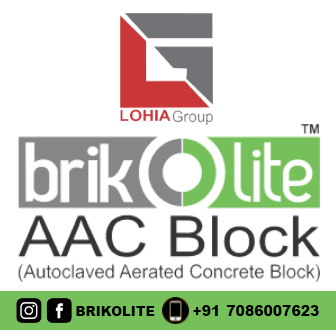 'Ma.Ama' comes from a Garo word meaning to moan, but split in two it combines "mother" and "longing."
With 'Ma.Ama' getting national recognition (apart from being screened at the Mumbai Film Festival this week, Dominic's movie is moving to the Dharamshala International Film Festival next,
Absolutely thrilled to know that #Ma.Ama from #Meghalaya is in the Competition at @MumbaiFilmFest it's time for the #NortheastIndia #NorthEast to Shine spread its Wing to Fly High. Big Congratulations to #DomonicMegamSangma https://t.co/AK43vDwHuI

— Adil hussain (@_AdilHussain) October 30, 2018