A grand Bihu event was organised at the stunning Celebrations ballroom of Novotel Guwahati on Saturday evening which was attended by Assam Chief Minister Sarbananda Sonowal as the Chief Guest and Assam Finance, Health & Eduaction Minister Himanta Biswa Sarma as the Guest of Honour.
Novotel has been promoted by SM Group & JDB Group – both are business corporate houses based in Guwahati – with an investment of Rs 160 crore.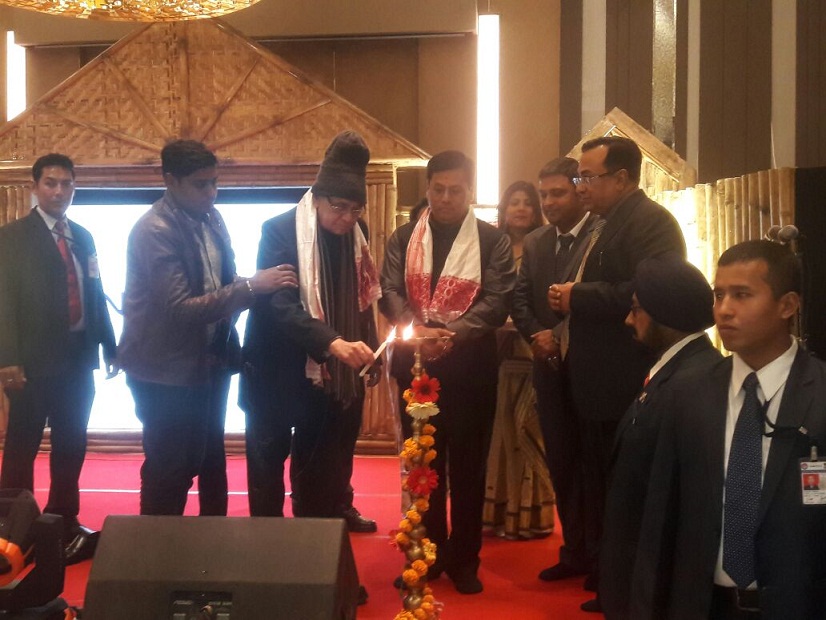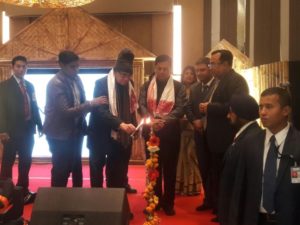 Besides, Sonowal and Sarma, the grand event was also graced by other ministers, MLAs, bureaucrats, media personalities, well-known businessmen and other citizens of the city. The event commenced with a facilities tour of the property, followed by Bihu performances, speech by the dignitaries and ended with a lavish buffet dinner.
Novotel Guwahati is the 54th Accor Hotel in India and the first European hospitality chain which has made its debut in Guwahati, the capital city of Assam in 2017. The hotel is strategically located in the heart of Guwahati's commercial arena. Conveniently situated along the GS Road, it is suitable both for leisure and business travellers.
According to information, Novotel Guwahati features 118 modern and well-equipped rooms and suites with an array of modern facilities and 5-star amenities. The hotel is a new trendy destination to unwind and socialise in the city for visitors and locals. It offers multifarious dining options including Malt, which is a plush lounge, Square which is an all-day dining restaurant. Besides, Novotel Guwahati will present to its guests the first rooftop infinity swimming pool in the city with an adjacent poolside bar, along with wellness facilities.
Speaking on the occasion, chairman of SM-JDB, SK Jam and MD, Shiwaji Pd. Jaiswal said, "It is indeed an honour for us to host such dignitaries at our property on the joyous occasion of Bihu." The promoters, SM Group and JDB Group have left no stone unturned to ensure that the people of the region experience outstanding European hospitality in the centre of the city. "Novotel Guwahati, which establishes Guwahati on the global map, shall provide direct and indirect employment to over 1000 people," he added.
It may be mentioned that Novotel is a brand from Accor Hotels, which is a world-leading travel & lifestyle group and innovator offering unique experiences in more than 4,200 hotels, resorts and residences around the globe. Accor Hotels along with its global team of more than 250,000 dedicated women and men, has a purposeful and heartfelt mission – to make every guest feel welcome.