The recently released Saif Ali Khan starrer web series 'Tandav' has found itself getting embroiled in a controversy for allegedly mocking a Hindu God and hurting Hindu sentiments.
As the row gets bigger, #BanTandavNow continues to be among the top trends in the Country.
The political drama web series 'Tandav', which was resealed on January 15 on OTT platform – Amazon Prime, has landed into trouble with many Twitteraties terming it as 'Anti-Hindu series'.
A section of Twitteraties have expressed deep anguish and anger over some of the scenes in the series, which they said mock Hindu Gods.
In the first episode itself of the 9-epidode series, Mohammed Zeeshan Ayub is seen essaying the role of Hindu God Lord Shiva in the millennial world in a theatre.
This scene in particular did not go well with the social media users.
Many of the social media users have also accused the makers of the series for "trying to justify what happened in the JNU".
Also read: Hindu Mahasabha opens study centre on Mahatma Gandhi's killer Nathuram Godse in Madhya Pradesh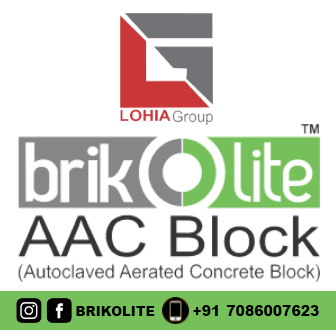 What the hell ??#BanTandav https://t.co/f1tTab3a1i

— Eishani (@ItsEishani) January 16, 2021
Tandav is creating a ditch between Hindus and Muslims, hurting sentiments of Hindus, insulting Police officials.
It should be banned at once. @PrakashJavdekar#BanTandavNow #BanTandav pic.twitter.com/mMxC7jcFOR

— Tripathi R.???? (@drAtripathi7799) January 16, 2021
Please @myogiadityanath ban this type of web series, movies
.
.
Adult contant #BanTandav #BanBollywood pic.twitter.com/fYGMO3K3fa

— Mangesh Chate (@MangeshChate2) January 16, 2021
It's time to make an appeal to the Govt. of India to take a serious action against all those web series n movies which show the content against our Sanatan Dharma ?@UPGovt @narendramodi @PMOIndia @PrakashJavdekar @BJP4India @myogiadityanath #BanTandavNow #BanTandav #HinduGods pic.twitter.com/6p5oE8IgC0

— Hindu Rashtra (@HinduRa88585112) January 16, 2021
A webseries Insulting Bhagvan Shivji

Hurting Hindu sentiments

Trying to create a caste divide among Hindus

Trying to disturb communal harmony

Should be banned immediately I request @PrakashJavdekar ji to take immediate action & #BanTandavNow…@Pratap061061 @Rohani86699020 pic.twitter.com/CmU6ItRdP5

— Sunil Ghanwat (@SG_HJS) January 16, 2021
Enough is Enough??

We demand.. #BanTandav

Agree.. Retweet ?@Legend_HINDU @DChaurasia2312 @KapilMishra_IND @TheDeepak2020In pic.twitter.com/How5xPfa9i

— ???? ?????? ?????? (@Amitkumarpansa2) January 16, 2021
Also read: Arunachal Pradesh: Government bus plies between Roing and Anini for first time since independence
Notably, actor Mohammed Zeeshan Ayub, took an active part in the Anti-CAA protests.
He has also supported the farmers protesting near New Delhi.
Joining the cry for ban of 'Tandav' is BJP leader Kapil Mishra.
Kapil Mishra has also demanded to ban the series.
Supporting the trend on social media, the BJP leader also tweeted asking to ban Tandav saying it is anti-Dalit and full of communal hatred against Hindus.
?????? @PrakashJavdekar ??

Tandav ??? ????? ?????? ?? ????? ???? ????, ?????? ??????? ????? ??????? ?? ?????, ??????? ???????? ?? ????? ???? ?? ????? ??#BanTandavNow

Friends pleased send email to [email protected] demanding ban on Tandav pic.twitter.com/2EvPw4MvPM

— Kapil Mishra (@KapilMishra_IND) January 16, 2021
'Tandav' is being directed by top Bollywood director Ali Abbas Zafar.
Apart from Saif Ali Khan and Mohammed Zeeshan Ayyub, the series also stars Dimple Kapadia, Sunil Grover, Kritika Kamra, and Tigmanshu Dhulia in pivotal roles.
Also read: India-China standoff: Rajnath Singh praises Army for 'raising morale and pride of the Country'