Sadou Mangaldai Rongali Bihu Sanmilani, a pioneer bihu celebration committee in Assam in its 66th year of formation has already cancelled all its preschedule programmes except the flag hoisting ceremony.
In response to the appeal made by the government, the Sanmilani has decided to observe the flag hosting function at historic Gandhi Maidan in Mangaldai on April 14 from 9:30 am where only five members including its president and working president would take part.
This has been informed to Northeast Now by Sanmilani's new secretary Manab Pratim Das on Sunday.
Also read: Assam Governor, CM greet people on Rongali Bihu and Assamese New year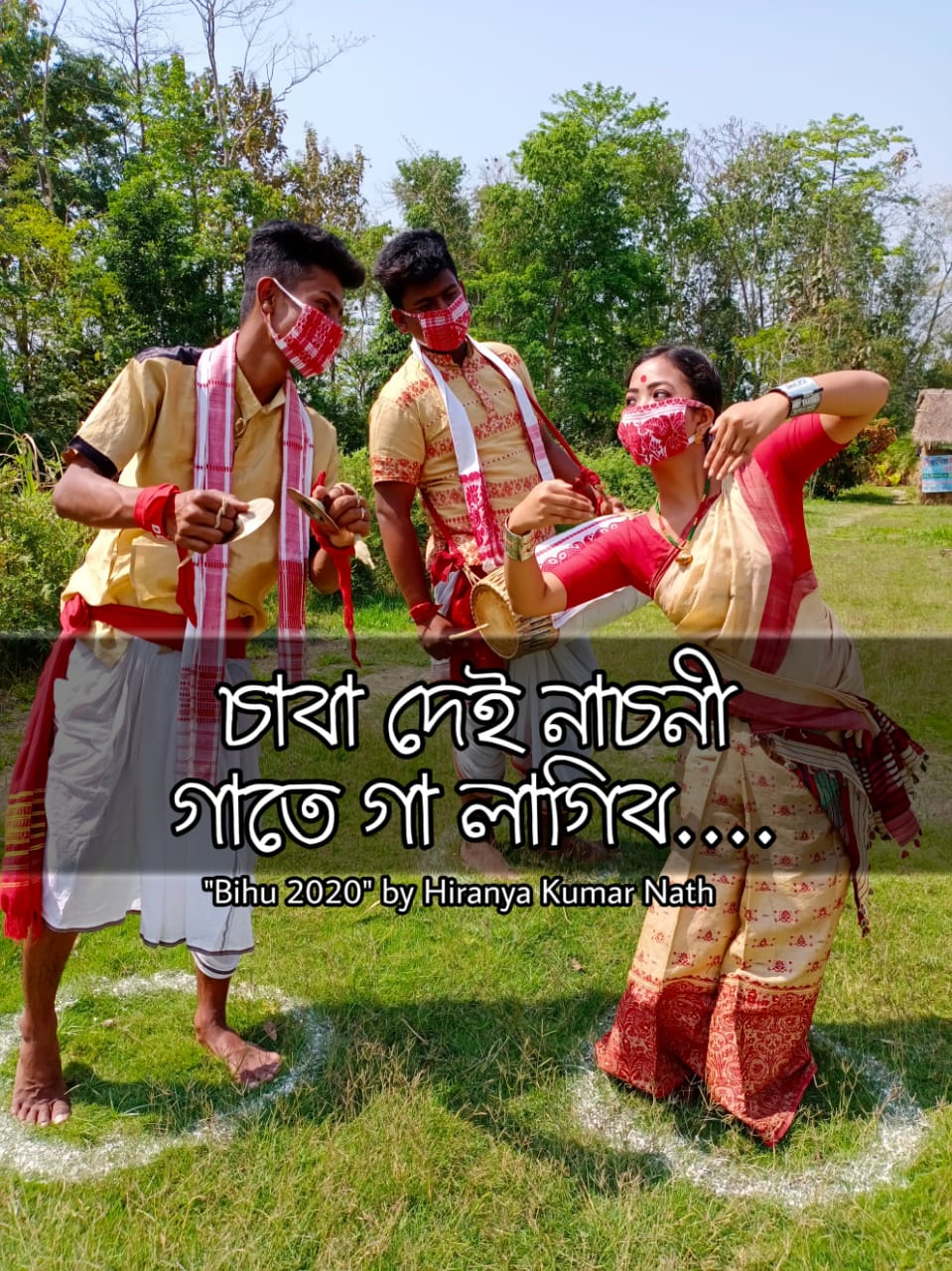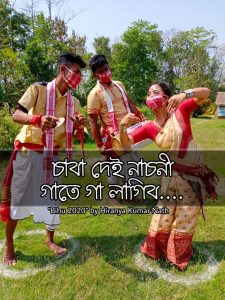 Rongali Bihu celebration without beating of the dhol, taal and pepa in the absence of bihu dancers has made bihu revellers very disappointed here.
Meanwhile a social media post titled 'Saba dei nachoni gaate gaa lagibo' with a photograph of three bihu artistes in colourful traditional attire but maintaining the preventive protocols of COVID-19 has recently went viral.
The idea was conceived by Hiranya Kr Nath, prominent designer and proprietor of Graphica Design Studio of Guwahati.
The photo shoot was carried out in a greenary natural location of Florica Nursery at Balipara in Sipajhar.
Talking to Northeast Now concept designer Nath said, "It is very hard to digest celebrating Rongali bihu without dhulia, talia and nachoni. But in this hour of COVID-19 pandemic we must not forget social as well physical distancing. This has been practised long before as we are reminded by the stanza of a popular bihu song."