Assam Governor Prof Jagdish Mukhi presented degrees to altogether 146 students, 139 post graduate and seven M Phil degrees in the third convocation of Mahapurusha Srimanta Sankaradeva Viswavidyalaya held at Khagen Mahanta Auditorium in Nagaon of Assam on Thursday.
The Governor while hailing the role of Mahapurusha Srimanta Sankaradeva Viswavidyalaya said that the university has made a very good beginning in the annals of higher education.
The University which has entered its fourth academic year has 12 departments offering post-graduate and research programmes in Yogic Science & Naturopathy, Dance, Music, Drama, Social Work, etc.
The university has earned a distinction among the universities of north-eastern India.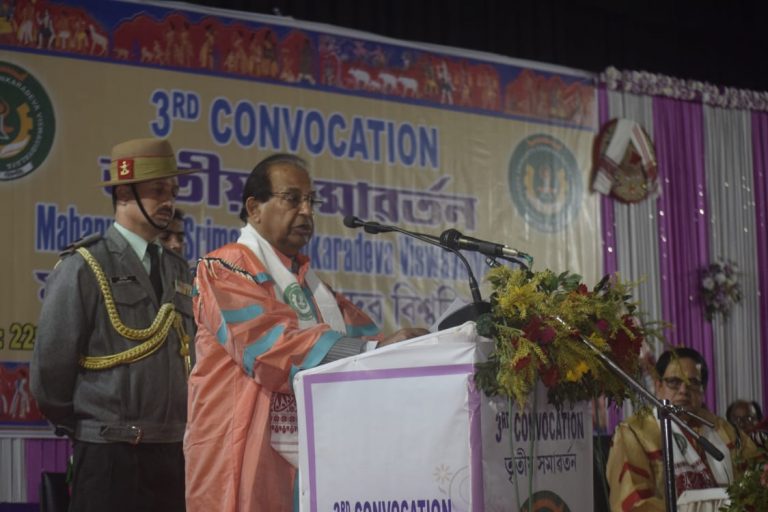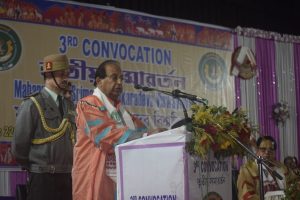 Prof Mukhi said that the attempt of the university to synergize knowledge, skill and attitude in the students by introduction of relevant add-on courses in the programmes of Humanities is unique and he believed that such type of curriculum shall be successful in forming balanced personality in the students of the University.
While congratulating the students on their success, the Governor appealed to the recipients of degrees to promote qualities of ideal citizens of the country and be role model for the younger generation.
He also said that the students must not forget that they have earned the degree from a University which has derived its name from the great like Srimanta Sankaradeva.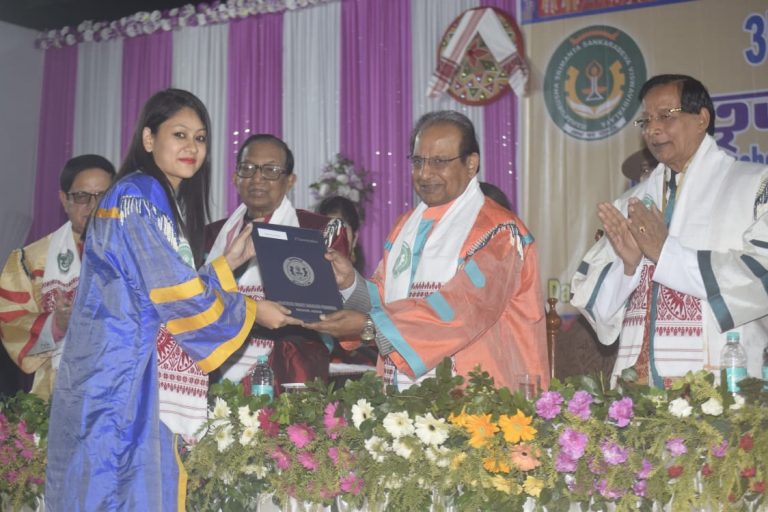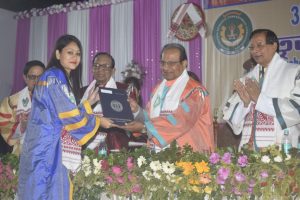 They must offer selfless services to the society and help it to be an ideal place where humanity will be in full blossom. He also wished the degree holders for a productive and meaningful career and also urged upon them to contribute to the welfare of the people and development of the nation.
The Governor also expressed his pleasure for having been in a position to witness the congregation of the students at the third convocation of the University established in the name of Srimanta Sankaradeva– the 'Sarvagunakara' who was a versatile genius and a great humanist of all times.
Eminent litterateur, academician Prof Nagen Saikia while delivering the third convocation address termed Sankaradeva as the brightest star in the galaxy of Indian saints.