Engineering has become the epicenter of business movement, the growth of programmes in emerging domains such as Energy, Data Science, Nano Technology, 3D Printing etc are opening windows of opportunities for students looking for better employment ventures.
Today, employers ranging from top PSUs, MSME sectors, Startups look for talent that cope with industry needs and can provide solutions to every social, economic and technological problem.
14 years back, with a vision to produce competent, disciplined and quality engineers and administrators having the drive, skill and confidence to become the global pioneers of tomorrow, Girijananda Chowdhury Institute of Management and Technology (GIMT), Guwahati emerged as a trend setter in providing the best engineering education possible to turn aspirants into successful professionals.
GIMT – Guwahati, a unit of the Shrimanta Shankar Academy, is the first non-government engineering institute in the Northeast India. Any aspirants who look after a 360 degree quality oriented engineering institute should judge on the 11 parameters stated which provide an edge to GIMT over others to set a benchmark in engineering and technology.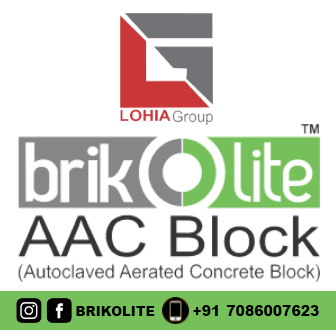 Affiliation
The Institute has due approvals from the All India Council for Technical Education (AICTE), New Delhi and the necessary permission from the Government of Assam. GIMT – Guwahati was started with the affiliation from Gauhati University in 2006 and continued under Gauhati University till 2012. Since 2013, it has been affiliated to "Assam Science and Technology University", Guwahati, the only technical University under Government of Assam.
Academics
The Undergraduate curriculum is a pedagogic innovation that enables students to choose multiple electives from across disciplines and give them the freedom to plan and evolve their unique academic pathway.
It offers a range of B. Tech Programme in Computer Science and Engineering, Civil Engineering, Electrical Engineering, Electronics and Communication Engineering, Mechanical Engineering; Bachelor in Business Administration, Masters in Business Administration, Bachelor in Computer Application and Masters in Computer Application.
It offers Post Graduate (M. Tech) Programme in Electronics and Communication Engineering and Computer Science and Engineering. It offers PhD Programme in Business Administration, Computer Science and Engineering and Electronics and Communication Engineering.
A combination of pedagogy in the classroom with mentored research supervision, the graduate and undergraduate education not only fosters a culture of entrepreneurship and critical thinking but also gives students the freedom to work on diverse and eclectic areas of research.
Qualified and experienced faculties, who have received recognition and accolades nationally and internationally, teach and inspire your time during the duration of your degree. This includes – a dynamic semester based course ware of traditional syllabus blended with latest trends across disciplines, a multi level evaluation process  involving a half yearly review by Academic Council, Evaluation of course outcomes based on bi-semester feedback reports on course delivery and annual reports on employability of graduating students, higher studies.
An icing on the cake with spearheading future focused degree courses in areas like Energy, Smart and Micro Grids, Internet of Things, Data Science and Artificial Intelligence and Technology.
Accreditation
Although only 14 years old, GIMT – Guwahati has already evolved as a pioneer in the field of technical education. The quality is further amply recognized when five engineering programmes were accredited by National Board of Accreditation (NBA) in 2016.
B Tech programmes in CSE, ME are accredited for the Academic years 2019-20, 2020-21 and 2021-22. EE Departments accredited for the Academic Years 2016-17, 2017-18 and 2018-19. AEI and ECE are accredited for the Academic years 2016-17 and 2017-18 by National Board of Accreditation (NBA), Govt. of India.
NBA aligned its methodology with international benchmarks and started accreditation on the basis of outcomes. It believes that educational quality must be measured by outcomes rather than inputs, because inputs do not necessarily correlate with quality outcomes. Outcomes are dependent not only on inputs but also on the processes followed by an institution to convert inputs into defined outcomes.
Research and Collaborations
Students must develop not only the component skills (i.e., fundamental skills) and knowledge necessary to perform complex tasks, they must also practice combining and integrating them to develop greater fluency and automaticity.
As a leading research-led institution, we are committed to building an global presence through activities that transcend national boundaries and that allow us to engage with students and researchers at like-minded institutions spanning across geographies through GIMT-BOSCH Collaboration, GIMT-Renergy Collaboration, GIMT-IIT, Mumbai Collaboration of the Finishing School, GIMT- Bennett University Collaboration (Artificial Intelligence and Deep learning Project), GIMT- AAU-Jorhat, GIMT and Gauhati University.
Apart from the above mentioned collaborations, there are other collaborations too at national and international level. But among the many objectives of GIMT, primarily it aims at social and technological upliftment of the region it belongs to and tries to collaborate with all institutional resources and actively works on it.
If a student has a good idea about his or her research area, then there are immense research funds available at Government as well as Institutional Funds. Presently, the institute has 30+ Research and Development projects of 60 lakhs + amount sanctioned by various government organizations as well as the institution itself.
The areas of research rage from social development such as detection of diseases in plants to energy saving techniques in industries to various application developments to latest cutting edge research. It spent a handsome amount and today more than 5000 graduates since the inception of the institution are well placed and engaged in premium institutions with this research experience.
Mentorship programme
The unique Mentor-Mentee Concept at GIMT ensures a constant interaction between the faculty and the students. A faculty member is assigned to a group of 10 -15 students to counsel them on their academic and personal concerns.
Their experience will help you gain the confidence and skills you need to be a corporate success. Weekly meetings are organized among the mentor-mentee for understanding their progress in curricular, co-curricular and extra-curricular activities.  If any problem is encountered during the tenure regarding concerns about course work or personal / emotional problems, our trained counselors counsels them, as confidantes and true friends.
 Infrastructure
GIMT believes in providing the best college experience to the students. With state of the art facilities and upgraded infrastructure it is one of the best Institutes in Northeast matching the standards.
The technologically upgraded classrooms facilitate teaching through advanced tools and techniques. Laboratories are equipped with the best possible instruments from different genres of Engineering.
It has centrally air-conditioned classrooms with Wi-Fi enabled projectors, tutorial rooms, multiple libraries, a state-of-the-art seminar rooms and innovative museums. The Institute facilitates girls and boys hostels, medical support systems, modern gymnasium and a vast parking facility (accessible to both students and faculty).
A wide range of cultural, athletic and social activities are conducted for the merriment of the students. Every hostel is supervised by a warden and a faculty-in-charge, who ensures that utmost care, is taken to provide the best amenities to the students.
The Institute has taken extensive measures to address the need for vigilance and security. The campus is fully CCTV-enabled to cater to the safety requirements of the students and staff. The campus is committed to zero tolerance to ragging, alcohol, smoking, drugs and disciplinary misconduct.
The greenery makes for a great learning environment and promotes creativity. Every students residing in the hostels have access to indoor sports and recreations. Canteen and Nescafe Joint seems to be the most popular places to gossip and for addas among the students
Bina Chowdhury Central Library
Synonymous with the abode of knowledge, the Bina Chowdhury Central Library is stocked with the thousands of books and journals to propel the wisdom growth of the students.
Providing equal importance to digital contents, these libraries are frequently updated with new books and other useful study material for students from diverse streams. In our quest to make the library management immensely convenient for the users, Bina Chowdhury Central Library provides vital support complementing academic activities to students, researchers and staff.
The libraries operate in a number of profound ways and work in partnership with faculty members to enhance student's research skill development, encompassing both information literacy and learning skills. The libraries now do provide effective research and learning environments with a user-focused approach. The Central Library is open to students from 8:00 am to 8:00 pm every day.
Placement
Students are encouraged to seek the opportunities and enhance their learning experience with a practical knowledge. Once a student enters GIMT – Guwahati, the Institution takes the entire responsibility to develop that individual into a personality.
The students are overwhelmed with the opportunities they are provided with. GIMT-Guwahati believes in enhancing its students through dedicated concentration on each and every student and sees to that everyone enhances their talents with the opportunities they are provided with.
Once the placement season commences, one can feel the vibrant environment on the campus. Talents go barely unrecognized in the GIMT as we leave no stone unturned, to place our students. Every year, there has been a rise in placement scenario with more number of In Campus Placement as well as students opting for higher studies (M.S/M.Tech/M.B.A/PhD).
 Scholarships
GIMT– Guwahati strongly believes in nurturing and encouraging the brightest minds to transform them into lifelong learners and leaders – this is reflected in the quality of education and opportunities at both the undergraduate and the graduate level.
After every end semester examination, the top three students of every department of every programme in every semester receive a scholarship of Rs 11000.00, Rs 10000.00 and Rs 9000.00 respectively.
This step has encouraged a constructive competition amongst the students of GIMT Guwahati. After, every semester examinations, they wait eagerly for the results to be declared.
Center for Career Development
With an approach that combines theoretical foundations of academic disciplines and empirical demands of industries, GIMT – Guwahati is training the professionals of tomorrow. The Center for Career Development has four important and active cells which are continuously involved in nurturing the students in terms of skills, imbibing scientific and self employability temperament – training and placement cell, finishing school and entrepreneurship development cell.
With over ten departments and 2,000 students at undergraduate and postgraduate levels, GIMT is the model of a modern institution, one that breaks traditional boundaries of disciplines and experiments with pedagogy.
Student Activity Centre
Along with academic excellence, GIMT- Guwahati promotes extra-curricular activities to ensure all-round development of the students. The hostels, academic and administrative buildings, boys' common room, girls' common room and the gymnasium are the hubs for student activities, recreation and fun at the institute campus.
The Student Activity Centre is organized into ten primary Clubs: Sports Club, Cultural Club, Robotics and Innovation Club, Eco Club, Handicraft Club, Social Welfare Club, Movie Club, Literature Club, Photography Club, Quiz and Debate Club.
In order to keep the students mentally and physically fit, GIMT-Guwahati provides state-of-the-art facilities with play grounds, indoor courts as well centre for physical education and Yoga sessions that help students stay as fit as a fiddle and to develop a spirit of sportsmanship.
Well, the points stated above ensure a complete nurturing and outcome oriented system at GIMT-Guwahati. The reason being alumni of GIMT has been absorbed in top PSUs, state sectors, Civil Services, IITs, NITs, Renowned Institutes such as University at Buffalo, Michigan University etc. GIMT-Guwahati has also witnessed successful entrepreneurs in the field of education, e-commerce etc.
 So, to grab this wonderful opportunity and to know more about GIMT – Guwahati, visit www.gimt-guwahati.ac.in.