Nazia Hassan, a class eight student of Adabari ME School of Dhubri district in Assam has been selected for National Children Science Congress 2018 which will be held at Bhubaneswar in December later this year.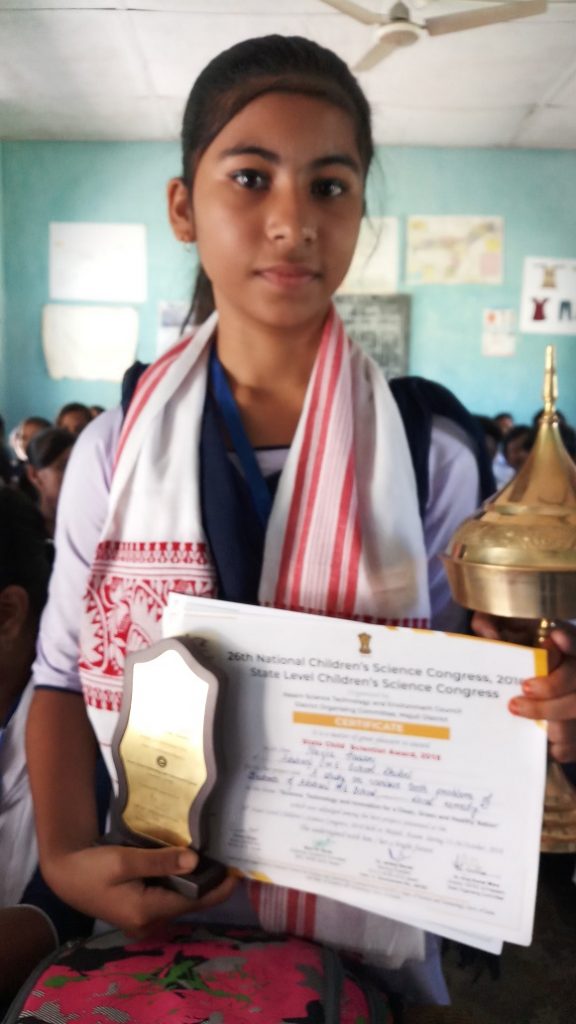 Altogether 287 science projects from 32 districts of Assam have participated in the state level Children's Science Congress which was held in Majuli district of Assam from October 23 to October 26.
Also read: Child scientist from Hailakandi makes it to National Children's Science Congress
And out of them, only 26 projects have been chosen from among the 287 exhibited at the state-level Children's Science Congress, which was all about exploring skills and getting the students interested in science.
And out of these 26 projects, Dhubri's Nazia project titled 'A study of various teeth problem under the Adabari area' has finally been selected for the National Children's Science Congress -2018.
"In our project on a study related to the different kinds of teeth problems caused due to water consumption faced by our locality, we have asked the people about the water quality and also approached to the concerned Public Health Engineering department for a proper examinations of drinking water quality available in and around the Adabari areas," said Nazia Hassan.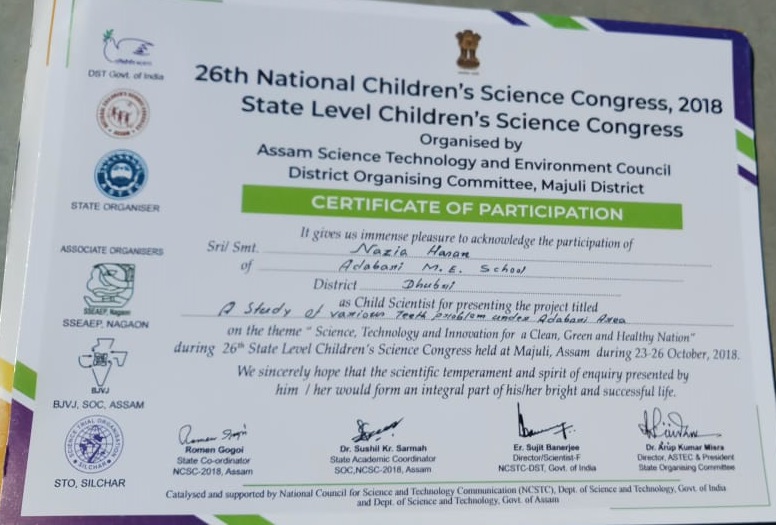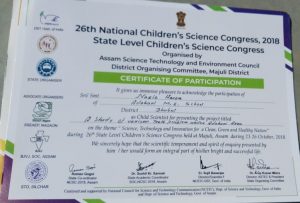 While talking with Northeast Now, Tasmin Begum, TET Science teacher of the aforesaid school under whose supervision, Nazia has achieved the goal said that earlier 'we selected 70 people for the research but as the time was very short to submit the report to state level authority, we have reduced the number of people and fixed at ten people under the supervision of a dentist and achieved the goal'.
Notably, Nazia's  science project based on Science Technology and Innovation for a Clean, Green and Healthy Nation won the best project presented at the 26th State Level Children's Science Congress ,2018 held at Mazuli during October 23-26 and organized by Assam Science Technology and Environment Council.