In a dramatic development to the saga of Manipur University, incumbent Vice Chancellor, Prof Adya Prasad Pandey, has issued an official letter on Saturday intimating the registrar of the University that he has resumed his duty with immediate effect.
Also read: HRD letter evokes reaction in Manipur university
The development comes as a total disregard to the agreement signed between the Manipur University community and Ministry of Human Resource Development in the presence of State Chief Minister N Biren Singh on August 16.
The agreement resulted in the suspension of the 85-day long total shutdown strike of the varsity called by the Manipur University Students' Union (MUSU) demanding removal of the Vice Chancellor for alleged irregularities in financial and administrative affairs.
Also read: Manipur University finally re-opens its gates; stir suspended temporarily
The varsity community is taken by surprise after Pandey, according to the agreement, was supposed to be on leave during the inquiry period and until follow up action taken during the inquiry period of 15 days.
The Ministry had granted him leave for 30 days from August 2.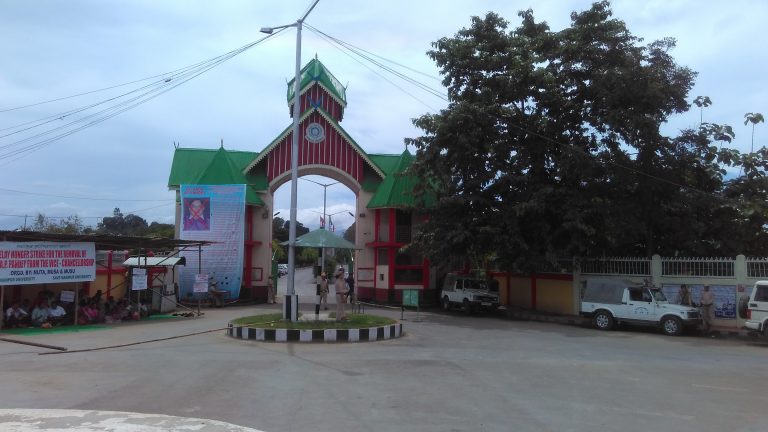 At the same time, the Ministry has also constituted an independent two-member committee headed by a former acting Chief Justice of Meghalaya High Court, T Nandakumar and M K Choudhary, former Vice Chancellor of Tezpur University as a member.
In addition to his joining letter, Pandey has also issued an order directing Prof M Shyakesho Singh, to discharge the duties of Registrar of the varsity.
Notably, on August 23, the Vice Chancellor in-charge W Vishwanath issued a notice that Sh Dorendrajit Singh, Director of IQAC shall perform the duty of the registrar for 30 days with immediate effect and the earlier incumbent Prof M Shyamkisho Singh shall work in the parent department during this period.
Meanwhile, the varsity community has convened a joint meeting on Monday morning to discuss the development of Pandey's joining.