More than 700 people including students, their guardians and teachers of a number of schools in and around Nagrijuli marched across the lush tea gardens of Nagrijuli tea estate as part of a mass enrolment drive under Utsav Vidya Aarambh on Thursday.
The students who took part in the march were from Khatarbati High School, Nagrijuli T.E. LP School, Line No. 7 LP School, Line No. 19 and No. 2 Piplani LP School, Kalcheni LP School, Ghilajhar LP School and No. 2 Kalcheni LP School.
Tea estate areas in Assam are known for high dropped-out rates.
Working towards creating awareness among the masses residing in the area, the enrolment drive, which was organised with the support of the Department of Education, Baksa district and Piramal Foundation working in collaboration with NITI Aayog, concluded with a public meeting (Jan Sabha).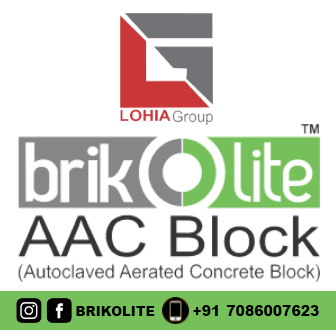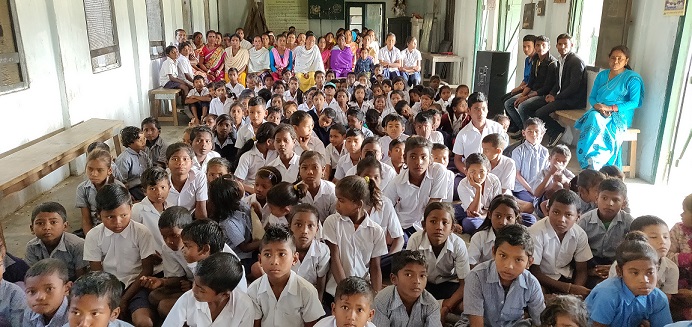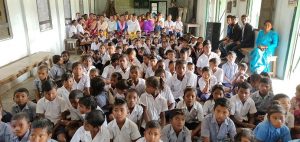 In the meeting, which was presided over by the Headmaster of Nagrijuli High School, Bhakta Chetri; Arunjoy Brahma, BEEO of Tamulpur; Sitango Deka, DPO, Baksa; Deputy Manager of Nagrijuli Tea Eastate Prabin Saikia; Gandhi fellow Jagdish Bishnoi; Headmaster of Khatarbari High School Jiten Boro; President of Nagrijuli Anchalik ABSU Phukan Boro; President of Baksa District ATTSA Ajay Karmali; worker of NITI Ayog Rubina Hazarika; Suman Benarzee of Piramal Foundation; Gandhi Fellow Ashish Prashad and Vagmi Sing and CRCC Nagrijuli cluster Hadwtshah Baro along with many distinguished persons of the area were present.
A cultural programme was also organised on the occasion with participation of the students.
Gandhi fellows from Piramal Foundation engaged the crowd through a Bal Geet and demonstrated ways of joyful learning.
The whole programme was directed towards creating awareness to bring change in the education system through the budding students and creating active leaders.