In order to share the experiences of Assam Don Bosco University in the field of education a senior professor of the university, Dr. Shakuntala Laskar, participated in an online panel discussion organized by the International Association of Universities (IAU).
The topic of the online panel discussion was 'The Future of Higher Education: Integrating the Sustainable Development Goals'.
The discussion on Tuesday focused on Education for Sustainable Development (ESD) initiatives undertaken by universities worldwide and present examples of how they integrate the Sustainable Development Goals (SDGs) at their institutions using a Whole Institution Approach (WIA).
While sharing the sustainability agenda of the university to the international participants, Dr Laskar said: "The sustainability agenda of Assam Don Bosco University envisages a system with clear cut goals and priorities in the areas of education, gender, clean energy, nature and ecosystems."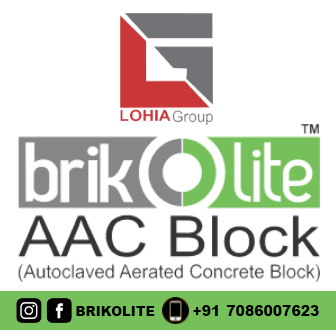 "As part of its commitment to the UN Sustainable Development Goals, the university has reached out to over 145 rural villages under Dimoria Development Block, Assam providing access healthcare facilities to underserved areas through its mobile dispensary," she said.
Over 200 school children from the neighboring rural areas are also enrolled in "Swastyayan" – a commitment to eradicate inequalities in society through education programme, Dr Laskar said.
A similar programme 'Prajjwal' – lighting lives through education is also carried out by the MBA (Master of Business Administration) students in which they impart free tuition, music and martial arts lessons to disadvantaged youth of the neighbourhood.
The university has also launched Adult Education for Village Women with a view to educate and empower them in different spheres.
The initiative encompasses a 6 months' certificate programme in Basic English and Workshops on Career Guidance (enabling them to guide their children), Child Development and Parenting, Nutrition and Balanced Diet, Physical Health (communicable and non-communicable diseases), Mental Health and Human Rights, she said.
"Swabalamban" is another project launched by the university.
Through this project, the university has already trained 100 educated (up to 10th standard) unemployed youth in technical job-oriented skills for employment opportunities in Electronics & Information Technology Hardware, installation and maintenance of power backup systems and computer "application training.
This programme has been acknowledged by the International Association of Universities as a best practice in a survey among 120 educational institutions world-wide in Sustainable Development Goal 10 of Reduced Inequalities.
It has also embarked on a plantation drive spread over 190 acres of its campus at Tapesia, Sonapur as well as created a major reservoir, spread over 10 acres for maintaining the ecological balance.
Towards its initiatives in generation of clean and affordable energy, the university has installed 320 KW grid-connected solar photovoltaic power systems by using the free rooftop spaces.
Water reservoirs have been created utilising the natural streams coursing through the campus and the installation of a facility for generating micro hydel power up to 10 KW is underway, the university said in a statement.