Assam Government is all set to develop nine port townships in Bogibeel, Nimatighat, Pandu, Silchar, Karimganj, Silghat, Kamalabari, Dhubri and Jogighopa.
Ahead of the Advantage Assam, the state industries minister Chandra Mohan Patowary told media here on Saturday that the state government had identified 12 focus sectors and port townships is one of them.
"Jogighopa will be a multi model port township. An amount of Rs 1,100 crore has already been sanctioned by the government for these projects," Patowary said.
The minister said dredging of Barak river will be completed by July next and dredging of the Brahmaputra has already been started.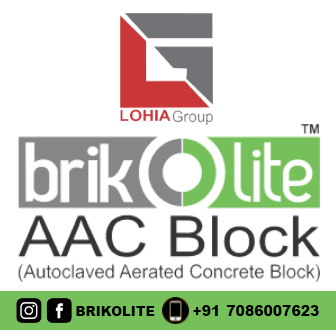 The 12 focus sectors identified by the government for the summit are –Agriculture & Food Processing including Organic Cultivation & Bamboo, Handloom, Textile & Handicrafts, Logistics, River Transport& Port Township, IT & ITeS, Pharmaceutical & Medical Equipment, Plastics & Petrochemicals, Power, Tourism, Hospitality & Wellness, Civil Aviation, Petroleum & Natural Gas, and Startups & Innovation.
Giving details of the preparations for the summit, Patowary said altogether 4,800 people have registered for participation in the summit.
"Assam is the best destination for investment," he said.
The minister stressed the need for gas pipeline in the state for the refineries in the state.
The Assam government has invited business delegations and ministers from as many as 20 countries in the ASEAN and the region overall.
Around 2,500, industry leaders and representatives from India and abroad are expected to attend.
Bangladesh, Bhutan, Cambodia, Lao PDR, Myanmar are expected to join the meet. In addition, Czech Republic, Germany, Japan and Nepal are to be represented by the respective Ambassadors to India.
Vietnam is going to be represented by a business delegation as well as eminent specialist speaker for the startup business session. Business delegations from other countries like United States of America, UAE and Israel are also expected in the Global Investors Summit.
"There will be an Exhibition Hanger where 25 stalls will be put up. The exhibition will have two hangers each displaying the core strengths of Assam to potential investors. In total it will comprise 25 different thematic pavilions spread across an area 4,400 sq. meters," the minister said.
The state government exuded confidence that the Global Investors' Summit would usher in a new era of employment and business opportunities in the state.
The two-day Global Investors' Summit from February 3 is expected to generate more employment and bring in investments into the summit.
Apart from Prime Minister, several union ministers are expected to take part in the summit.